"The Biggest Loser 11" Last For Jillian Michaels
By Naiwrita Sinha, Gaea News Network
Saturday, December 11, 2010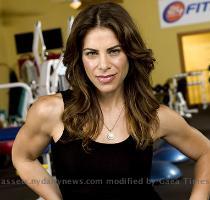 LOS ANGELES (GaeaTimes.com)- Season 11 of NBC' "The Biggest Loser" will be the last for Jillian Michaels. The celebrity fitness trainer has already announced of her plans of quitting the show after she completes its 11th season. She wrote on her Twitter account that she intends to take a break of one year as she is planning to have a baby. She also said that along with the plans for a baby she also intends to do some more charity work.
The tweets in her account has also thrown light on the fact that the show producers have already found a replacement for Jillian Michaels for the 12th season. From what Jillian Michaels wrote it is clear that the substitute is a lady fitness instructor. A little birdie close to the celebrity fitness trainer said that as soon as Jillian Michaels is done with her contract with the reality show she will be heading for a hiatus. The Biggest Loser season 11 will go on air from January 2011. Jillian Michaels said that she now seriously wants to focus on her maternal goals.
Some time back in April when Jillian Michaels had said that she might adopt a child it had created a good amount of speculation that the fitness instructor was not willing to lose her well shaped figure owing to pregnancy. However, she later on broke down that she suffers from endometriosis and Polycystic Ovarian Syndrome, both of which are a threat to pregnancy. She took to the reality show way back in 2004 and is known to a stern fitness trainer who is not easily molded by the contestants pleadings.