Bristol Palin In White-Powder Controversy
By Madhusmita, Gaea News Network
Saturday, November 20, 2010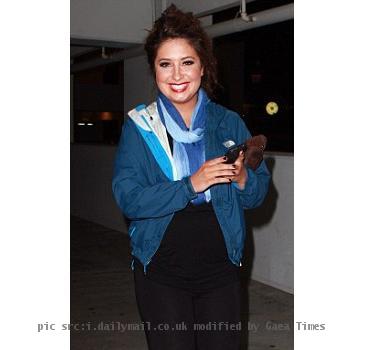 more images
LOS ANGELES (GaeaTimes.com)- "Dancing with the Stars" contestant and Sarah Palin's daughter Bristol Palin has landed herself in the voting controversy and as a result she has infuriated many loyal fans of the U.S television reality show. Officials of the ballroom dancing show have told a reputed media source that an envelope containing a mysterious white powder was found in the studio on Friday. FBI has already launched an investigation to know the details of the mysterious white powder. The ABC officials informed police about the "threatening letter" containing white powder.
ABC spokeswoman Amy Astley, in her statement said that the security officials and city authorities were immediately informed after the white powder was discovered. She also said that ABC officials took necessary measures to ensure safety of the officials. However, after investigation it was reported to the ABC officials that the substance was talcum powder. A source close to FBI told a reputed gossip site that after the letter that was reportedly addressed to Bristol Palin was found, L.A. City, the L.A.P.D. and FBI Hazardous Materials officers were immediately responded to incident
The law enforcement officials immediately rushed to studios where "Dancing with the Stars" is filmed and they evacuated the area. A source close to "Dancing with the Stars" production company said that the "initial field screening was negative" for the white powder in the letter but it would be send to the "regional lab" for further investigation. Bristol Palin who is all set to perform in "Dancing with the Stars" finale was unavailable for any comments.