"Dexter" Season 5 Epiosode 1 Aired
By Madhusmita, Gaea News Network
Monday, September 27, 2010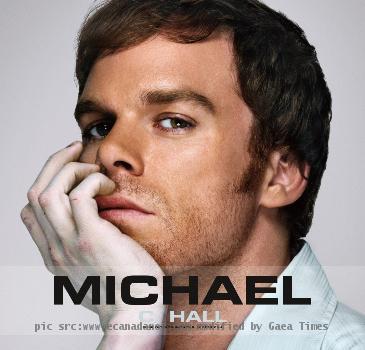 more images
LOS ANGELES (GaeaTimes.com)- Last night "Dexter" season 5 episode 1 was aired on Showtime and the premiere kicked off right where it left in the season 4 finale of "Dexter". The popularity of the American drama series has made the network call for fresh new episodes of the series. The subtitle of the last night's episode was "My Bad".
"Dexter" season 5 episode 1 was directed by Steve Shill and the interesting storyline is written by Chip Johannessen. In the season 4 finale of "Dexter" the audience saw the wife of the protagonist in a pool of blood after the serial killer Arthur kills her. When Dexter returns home, he finds his son Harisson sitting beside her mother alive. Dexter immediately realizes that he has killed the killer of his wife but he never expected that he would have to go through such a bad and tragic situation. Things were turning good for him as his wife Rita told him before that she is ready to give their relationship another chance. However, last night the audience saw the protagonist mourning for the death of his wife.
"Dexter" season 5 episode 1 saw Dexter calling up his children and Rita's grandparents but he consciously avoids discussing about Rita. The audience gets a clear view that he wants to protect his children from the impending danger and at the same time, he wants to protect his own self as well. The funeral of Rita is held and Dexter is seen reminiscing his past. The series shows Dexter hiring a nanny to take care of his children so that he can focus on his work. The next episode is subtitled as "Hello Bandit" and the audience is waiting to see how Dexter manages his personal life as a single parent and his professional life as a blood spatter-pattern analyst for the Miami Metro Police Department.