Kate Beckinsale, Mark Wahlberg Team Up For Contraband
By SAMPURN
Tuesday, September 21, 2010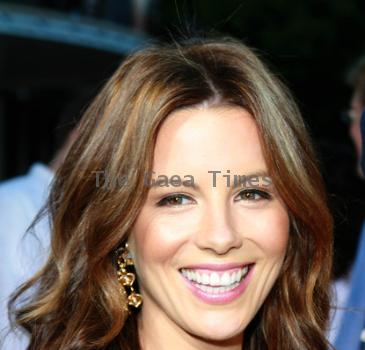 September 21, 2010 (Sampurn Wire): Hollywood star Kate Beckinsale has recently signed on to star with Mark Wahlberg in the Icelandic thriller entitled Contraband.
Contraband will be directed by Baltasar Kormakur; who is incidentally both the star and the producer of the original film. Wahlberg has been with this project, since the day it was announced. He has been with the whole project for a year now. The original flick was an entry from Iceland for the foreign film category of Oscars, last year.
The producers have decided to change the name to Contraband from Reykjavik-Rotterdam the original name. It is speculated that the name change took place since the producers thought that the older name might confuse audiences.
Contraband's plot keeps focus on the smugglers and their plots and plans. In other words, this is a film that broadly falls in the thriller genre and should excite a section of movie-goers. The duo of Kate Beckinsale- Mark Wahlberg should be interesting as well.
Kate's movie roster includes names like Underworld, Underworld: Rise of the Lycans, Vacancy, Whiteout and Everybody's Fine to name a few. So it would seriously be fascinating to see her essay a role in this Icelandic adopted thriller.
– Sampurn Wire