'Haven' Premieres On SyFy
By Tias, Gaea News Network
Saturday, July 10, 2010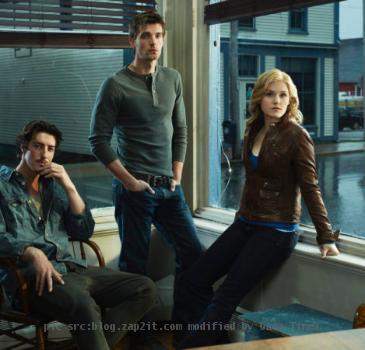 more images
LOS ANGELES (GaeaTimes.com)- The SyFy fans have more to look forward to apart from 'Warehouse 13′ and 'Eureka' with the latest show 'Haven'. 'Haven', which premired on the network on July 9, is a Sci-Fi drama that follows the adventures of the FBI Agent Audrey Parker in the mysterious town of Haven. It was an important Friday for the fans and the network as the latest season of 'Eureka' also premired.
In SyFy's 'Haven', Audrey Parker lands up in the town of Haven to investigate the murder of an ex-con. The case however takes a turn when she discovers that the residents of the town have special supernatural powers. As the story proceeds we find that agent Audrey Parker is deeply entangled in the history of the mysterious town. She partners a local cop Nathan Wuornos and also comes across the charming character of Duke Crocker.
Emily Rose, who plays the role of Audrey in 'Haven', has said that she is glad that her character is not the typical female on the series. She describes her character as a tough and independent officer who gets in too deep into the investigations to discover her own roots in the unknown town. She has also appreciated the details that the writers have bestowed upon her character. The series is loosely based on Stephen King's novella 'The Colorado Kid'. It has been rewritten for production on SyFy by Jim Dunn and Sam Ernst. The two writers said that Stephen King's novella provided the setting and the background for the story but they decided to add the supernatural elements. Once Stephen King approved the changes, they decided to go ahead with the series.