The Phantom On SyFy
By Ronee Roy, Gaea News Network
Monday, June 21, 2010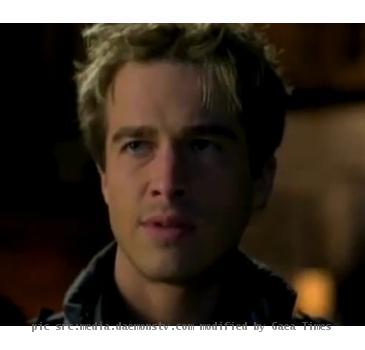 more images
LOS ANGELES (GaeaTimes.com)- The SyFy Network aired a modern version of 'The Phantom' on Sunday. The latest version stars Ryan Carnes as Kit Walker and Isabella Rossellini as the main villain Lithia. Kit Walker's love interest Renny is played by Cameron Goodman. Paolo Barzman directed the TV film that most fans are hopeful will be converted into a miniseries on SyFy.
The 75 year old comic strip character by Lee Falk has been re-envisioned by Daniel Knauf and his son Charles Knauf. The contemporary version portrays the Phantom in the modern setting with a modified costume and more futuristic weaponry. Ryan Carnes who has previously worked in 'Desperate Housewives', 'General Hospital' and 'Doctor Who' said that the role of Kit Walker which was played by Billy Zane previously was a challenge that required him to do significant research about the character. He admitted that previously he had not read the comics.
The story of The Phantom starts with the attack on Kit Walker that kills his mother. Flashforward 20 years and we see Kit Walker as a young law student. He is shown to be raised by loving adoptive. The centuries old legacy of the Phantom is handed over to him. The Singh Crime Syndicate wants to end the legacy and stop the Phantom from the ascension. They plan to kill Kit Walker and also start an international war. The costumed hero relies on his strength and wit and also his weapons. The signature purple suit is also equipped with small weapons and there is a ring on his right that permanently marks villains with a skull.