Rakhi Sawant on the finale of Perfect Bride
By SAMPURN
Friday, December 4, 2009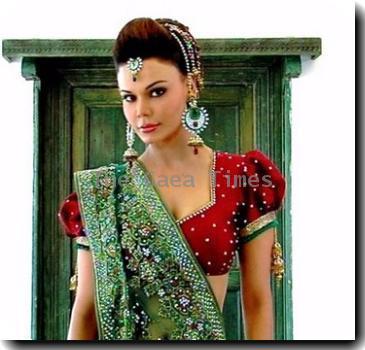 Ms Controversial Queen, Rakhi Sawant will soon be spotted in Star Plus's 'Perfect Bride'. She will be coming in as a guest judge and set the screen on fire with her bindaas attitude.
Our source reports, "We have no idea as to why Star people have invited Rakhi as a guest judge when she herself failed to become a perfect bride in 'Rakhi ka Swayamvar'."
"Another question that arises is whether the show will have a marriage at the end of 'Perfect Bride' or not. NDTV Imagine too promised to have a marriage after the Swayamvar but failed to keep up to its word. So this does raise a question for Star Plus too…" adds our khabroo.
Talking about Ms. Sawant our source adds, "Rakhi is definitely going to judge the perfection of the bride and the groom but the question arises about her potential as she herself is not able to find a perfect groom for herself so how can she judge others?"
Look out for more masala and controversies on the finale of the controversial show 'Perfect Bride' very soon.
Rachana Trivedi/ Sampurn Media