Kristen Hall Settles Lawsuit
By Madhusmita, Gaea News Network
Tuesday, November 16, 2010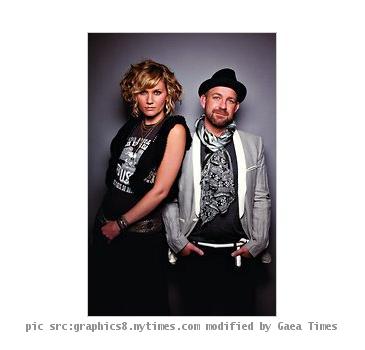 more images
ATLANTA (GaeaTimes.com)- American folk singer and songwriter Kristen Hall filed a lawsuit against American country music duo Sugarland back in 2008 claiming an estimated $14 million which is one-third of the band's profits. In her lawsuit she claimed that the band members agreed before that they would provide her the profit even after her departure from the band in 2005. However, it has been reported that Kristen Hall and Sugarland band members Jennifer Nettles and Kristian Bush settled their legal dispute on Monday.
Kristen Hall claimed in her lawsuit that Jennifer Nettles and Kristian Bush did not provide her one-third of the profit. She said that she coined the name of the band and she laid the groundwork of the success of the band. The lawsuit claimed that she performed the role of tour organizer, marketing officer of the band and even paid lot of expenses of its promotion through her own credit card. She also said that she collaborated "generously" on the debut album of Sugarland, "Twice the Speed of Life" but she did not receive any profit. However, the band members appeared in the court on Monday to settle lawsuit. Timothy Batten, the District Judge signed the court documents of settlement and asked both the parties to settle their legal dispute by December 13.
On the other hand Sugarland members said that Kristen Hall did not sign any profit sharing documents before she left the band. They also said that the band was left with $100,000 debts after she left. However, Jennifer Nettles and Kristian Bush also said that they had no "expectation" that Kristen Hall would work together again. The attorney's of both sides were unavailable for comments.
Filed under:
Celebrity Facts
,
Entertainment
,
Media
,
Music
,
News and Gossips
,
World
Tags:
Atlanta
,
Georgia
,
Jennifer nettles
,
Kristen Hall
,
Kristian Bush
,
Sugarland
,
United States