Gregory Isaacs Dies At 59
By Madhusmita, Gaea News Network
Tuesday, October 26, 2010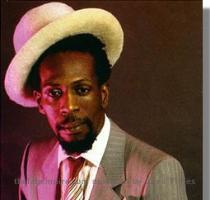 more images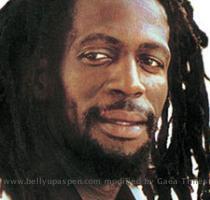 more images
LONDON (Gaea Times.com)- Reggae star Gregory Isaacs died at his home yesterday. His wife and manager confirmed the news to the media. The singer, who was well known for his track "Night Nurse" had been fighting with lung cancer. The singer is survived by his wife and children. Gregory Isaacs died at the age of 59.
Gregory Isaacs wife Linda Isaacs told a reputed media source that the singer died Monday morning surrounded by his friends and family. She also added that everybody loved her late husband and he worked really hard to make sure that he delivers "good music" to his fans, so that they love and appreciate it. She said that her husband's songs were enjoyed by everyone. The "Madness" singer Suggs told a reputed media source that Gregory Isaacs was a great "reggae" artist and he was one of the most "sartorially" elegant stars on the world stage. The veteran singer and songwriter reportedly recorded 500 albums in his music career and his last album was "Brand New Me", which received appreciation from his aficionados.
Minister of Culture, Olivia 'Babsy' Grange expressed condolence by saying that Gregory Isaacs was one of the greatest pioneer of music in Jamaican history. The Jamaican Minister of Culture said that few Jamaican artists can match Gregory Isaacs versatility and not everybody could rise to fame in so many areas of entertainment. Bertram 'Ras Mandito' Johnson, General Secretary of the Jamaica Association of Vintage Artiste's and Associates told a reputed media source that Gregory Isaacs would be inducted to Jamaican Hall of Fame. He even expressed his condolence to Gregory Isaacs' friends and family.