Abhishek Awasthi felt today, he is doing great on TV
By SAMPURN
Wednesday, August 18, 2010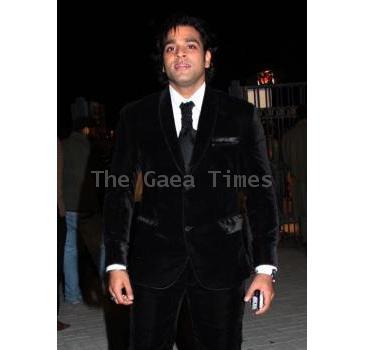 August 18, 2010 (Sampurn Wire): Abhishek Awasti is the name that will certainly remind you of Rakhi Sawant. Though now they both do not share great rapport with each other, they will always be known with each others names. Abhishek Awasti attended an event as a chief guest held at a school in Malad. He also judged the dance competition there. The response that he received from the student made him realize that he is really doing something great on TV.
Abhishek also said, "Normally after we complete our school and college we do not go to visit the place again. But after going for the event today and looking at the response from the student over there, I really felt that I have done something worth on television" adding to this he further said, "Every one wanted to shake hands, want to click photos with me. It was really overwhelming to see this kind of response."
We guess Abhishek you have forgotten that you are a celebrity and not an ordinary man anymore!
–Tejashree Bhopatkar / Sampurn Wire