Manmohan Tiwari explores Chhattisgarh!
By SAMPURN
Friday, March 26, 2010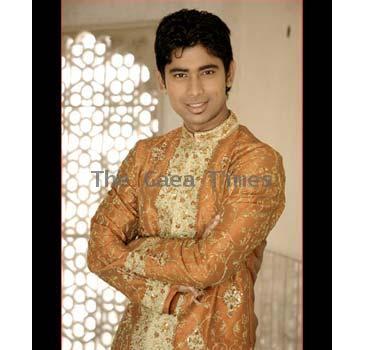 March 26, 2010 (Sampurn Wire):Manmohan Tiwari, the man who made a tragic controversy with controversy queen Rakhi Sawant has finally achieved what he wanted with no regrets. Manmohan Tiwari, who is now seen in Imagine's 'Jamuniya' whose shoots are going on in Chhattisgarh, explores the place with all his interest to entertain the people around.
Our source from the location informs, "Manmohan is always busy exploring the place around the shooting location as there are no means of entertainment to have some break from the work. He goes around the place and tries to learn the language of the people staying around; he also learns the way they dress and tries to study the pattern of preparing food."
"He never stays at one place when there is no work on sets and always loiters like a free birdie, making poetry," adds source. When called Tiwari, he says, "Actually, I love to meet different people and entertain them with my passion of writing poems. And will always try to appeal people with my hobby of exploring things."
It's better to engage yourself with something better than sitting idly with empty mind!
-Tejashree Bhopatkar / Sampurn Wire