Tura Satana Passes Away
By Naiwrita Sinha, Gaea News Network
Sunday, February 6, 2011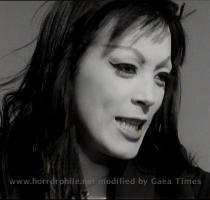 RENO (GaeaTimes.com)- Hailed as the 'cult actress' of Hollywood, Tura Satana died on February 4, at Reno, Nevada. Her trusted manager Siouxzan Perry announced to the media that the actress is no more and had lost her life as the result of a cardiac failure. The actress who appeared in several movies and television shows is best remembered for her role in the 1965 hit movie "Faster, Pussycat! Kill! Kill!" which was a revolution amidst the kind of films that were made during that period.
Coming from a mixed descendant origin, actress Tura Satana gave the entertainment world a new dimension by breaking free from the stereo-typical images of the actresses of her time. She was on of the few actresses who had dared to go bare and had set her image as a bombshell with her sexy and curvaceous looks that stole the hearts of several men including the Rock and Roll icon Elvis Presley. Reports have claimed that the rock icon could not resist himself from falling for the charms of the sexy actress and had eventually proposed marriage to her which she refused. Tura Satana's character Varla in "Faster, Pussycat! Kill! Kill!" unleashed a completely different image of the female sex by portraying her as a strong, fiery, violent woman. It was this role that earned the actress wide appreciation enlisting her as a 'cult image'.
Tura Satana herself in 2008 said that Varla's character unfolded a new sexy and bold image of the women who is not dependent on the male sex for her survival. John Waters too had once commented that "Faster, Pussycat! Kill! Kill!" is one of the best movies that has ever been made.