Abhishek Kapoor's Name Promoted
By Reema, Gaea News Network
Saturday, February 5, 2011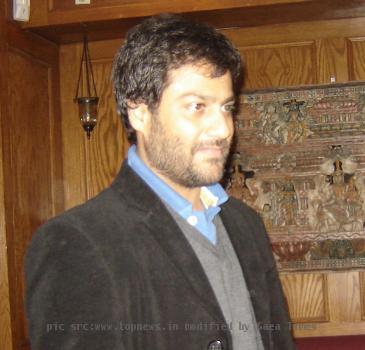 more images
MUMBAI, INDIA (GaeaTimes.com)- No one is unaware that Abhishek Kapoor was the real life boy friend of Twinkle Khanna, before the latter fell in love with Akshay Kumar, and got happily married. Abhishek Kapoor and Twinkle Khanna fell in love with each other, when the two were shooting for the former's debut film, "Uff!Yeh Mohabbat" in 1996. However, destiny had a different groom in store for the hottie, and Abhishek Kapoor left acting, along with his girl friend, to fall in love with the new found muse of his life, "film direction".
The whole episode has been subdued by history, but it was dug out all of a sudden, when Twinkle Khanna's husband, Akshay Kumar, portrayed the role of "Gattu" in his latest film, "Patiala House" with co-actress Anushka Sharma. Coincidentally, "Gattu" happens to be the nick name of Abhishek Kapoor, and this irony became the latest subject of amusement amongst many people. However, the three of them seem to be pretty comfortable with the idea. According to sources, Akshay Kumar was quite comfortable playing the name sake of his wife's ex-boyfriend. He was aware of it, when he read the script of "Patiala House" and it was story line that appealed him more than the name of the character. According to sources, Twinkle Khanna, Abhishek Kapoor and Akshay Kumar, still get along quite well, and are often seen hitting parties and social gatherings together.
Abhishek Kapoor said that his nick name is Gattu and he finds himself lucky because his name is being promoted through the film and that too, by his friend Akshay Kumar. Even the latter took the whole thing quite sportingly. Good to see that there is still so much of trust and maturity amongst the high profile stars of the tinsel town!
Filed under:
Bollywood
,
Celebrity Facts
,
Celebrity Wisdom
,
Entertainment
,
Lifestyle
,
News and Gossips
Tags:
Abhishek Kapoor
,
Askshay Kumar
,
"Patiala House"
,
India
,
Maharashtra
,
Mumbai
,
Twinkle Khanna