"Sanctum" Review: Mixed Reactions
By Madhusmita, Gaea News Network
Sunday, February 6, 2011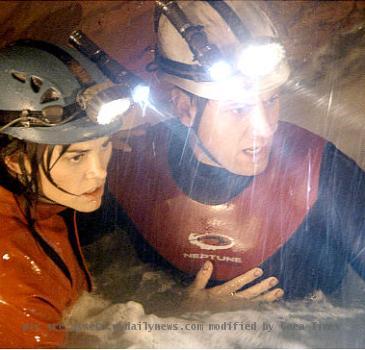 more images
LOS ANGELES (GaeaTimes.com)- Highly anticipated movie "Sanctum" hit the theaters on Friday and in spite of a powerhouse star-cast, the movie could not win wide accolades from the critics and audience and the reviews are also quite disappointing. The action-thriller 3D movie is directed by Alister Grierson while Andrew Wight has penned down the story. Ace director James Cameron has produced the 3-D drama. The story of "Sanctum" is mainly based on co-writer Andrew Wight's experience while he was on a diving expedition.
"Sanctum" has received somewhat mixed reviews from the critics. Some of the audiences are of the opinion that the movie lived up to the expectation but mostly it seems that the audience were disappointed. Actor Richard Roxburgh played the role of the protagonist Frank who along with his team were exploring an underwater cave in Papua New Guinea when like a bolt from the blue, a disastrous cyclone floods the whole area and everyone lands in a complete helpless position. However, Jordan Hoffman, a critic of a reputed media outlet said that the movie is a classic drama which managed to portray the new technology in a wonderful way. He also said that the director could produce the action scenes well and the audience would surely like the 3D effect of the movie. Nevertheless, Michael Phillips, a film critic of another reputed media outlet has a different opinion. He said that the script of the movie "Sanctum" is average and even notable actors like Ioan Gruffudd and Alice Parkinson could not save the script.
On the other hand, renowned critic Kyle Smith said that James Cameron does not really make boring movies but he was disappointed with Alister Grierson's direction. Critic Roger Ebert, who can be called as one of the biggest 3D film haters said that the movie was highly disappointing and while writing the reviews, he stated that "Sanctum" can be used as a case study "in how not to use 3D".