Debbie Friedman Passes Away
By Madhusmita, Gaea News Network
Monday, January 10, 2011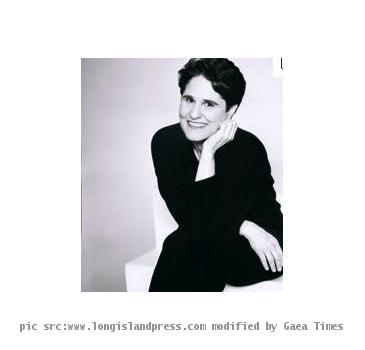 more images
LOS ANGELES (GaeaTimes.com) - Jewish American singer Debbie Friedman breathed her last in an Orange County hospital on Sunday. The officials of Union for Reform Judaism confirmed the news to the media. She was in her late 50s. The media outlets reported that Debbie Friedman was admitted to hospital in critical condition on Thursday owing to her complications of pneumonia.
The doctors of the Orange County hospital reported that Debbie Friedman was not responding to the medications and later she was in coma and on a respirator. However, on Sunday morning she succumbed to the disease and passed away, leaving her friends and family mourn for her death. Union for Reform Judaism released a statement after the unfortunate demise of the singer stating that Debbie Friedman enriched and influenced contemporary Jewish music in a larger way. The statement also stated that the "Mi Sheberach" singer crossed the denominational and generational lines of singing and made a strong legacy of Jewish spirituality in daily lives of people. Daniel Freedlander, the vice president of Union for Reform Judaism expressed his condolence in a statement, where he mentioned that Debbie Friedman created a new genre of Jewish music and she managed to reintroduce Jewish spirituality in the lives of people.
Daniel Freedlander, in his statement also stated that Debbie Friedman penned down melodies that spoke to people, their emotions and intellect. Debbie Friedman earned recognition for her composition of "Mi Sheberach", which is a prayer for healing and it is sung in many North American congregations. The singer released about 20 albums and performed in many concerts around the world. Her family has not announced the funeral arrangements yet.