Steve Buckley Admits He Is Gay
By Arnab Ghosh, Gaea News Network
Friday, January 7, 2011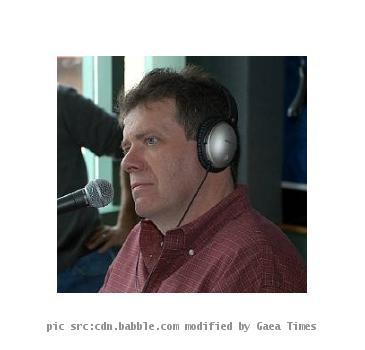 more images
SOMERVILLE (GaeaTimes.com)- Steve Buckley long time Sports columnist with Boston Herald revealed to the readers and the world about his same sex attraction and wrote a column on his coming out yesterday. The article published in his column has made sensation among the readers and the reactions have started coming in. He titled the article as "Welcome to my coming-out party". He explained in that article that it was very painful for him to hide the truth from his friends and family for so long. There is a tone of regret in his article as he says "I've put this off long enough. I haven't been fair to my family, myfriendsor my co-workers. And I certainly haven't been fair to myself". He also admitted owing to his closeted life he did not mingle with the Boston gay community as he should have done. The comments that have started pouring in post the article's publication have been positive largely.
Steve Buckley's colleagues at Boston Herald have stood by him after his coming out though some of them have expressed their apprehension that some people may give negative response to his admission of his homosexuality. Gerry Callahan one of his colleagues said that he could not come out earlier mainly owing to his profile.
Steve Buckley the veteran sports columnist earlier shared this issue with his mother who said he should come out. He is also aware of the disapproval he might have to face from a section of people. However, he wrote in his column that he is willing to brave the odds since a lot of people have faced many hardships after coming out.