Brad Womack - DeAnne Pappas Story Recaslled
By Tias, Gaea News Network
Tuesday, January 4, 2011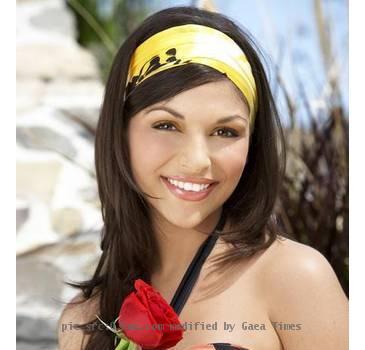 more images
LOS ANGELES, (GaeaTimes.com)- The previous season of 'Bachelor', which airs on ABC brought dark days for Brad Womack. It was a very controversial season. Brad Womack dumped DeAnna Pappas and Jenni Croft in the eleventh season of the show which was aired in the year 2007. DeAnna Pappas was one of the contestants of the of The Bachelor back then. She later went on to star in her own show, 'Bachelorette'. On Monday night she appeared on Bachelor to speak about what her experience was like after she was rejected by Brad Womack. DeAnna Pappas wore an engagement ring which she kept showing off all through the show. She is engaged to Stephen Stagliana, a high school teacher.
When interviewed, Brad Womack spoke of the panic attacks he suffered for the decision he took in not choosing a wife in the 11th season of Bachelor. After witnessing dark days, he wanted to give a last shot to appear on the show and this time probably choose a wife for himself from among the female contestants appearing on Bachelor. He therefore agreed to come to the show in search of love. The ABC reality show that was telecast last night, showed him with the contestants. As he appeared on the show, he spoke of the terrible times he faced after he rejected the two ladies in the first season of the show. The whole nation went against him as he became the most hated man all over America. He said that he felt like a "jerk" at the time he was watching the show from his home in Austin. DeAnna Pappas was a very popular, as well as a very preferred choice. Viewers of the show just could not take in the fact that she would be dumped by Brad Womack.
DeAnna Pappas is no more a contestant in the present season of Bachelor. Its time for Brad Womack to choose a wife out of the 30 female contestants of the show in this season.