Christina Aguilera Leaked Photos Creates Controversy
By Turjo, Gaea News Network
Thursday, December 9, 2010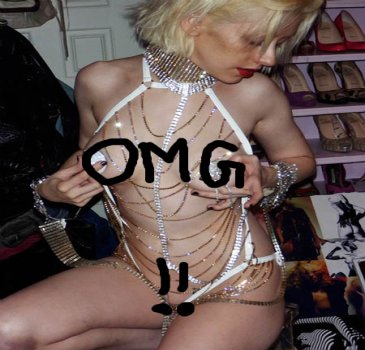 LOS ANGELES (GaeaTimes.com) — Look who's back on the news!! It's our dear old Chirstina Aguilera. And this time she has appeared wearing nothing but a long, draping gold chains while covering her nipples with pasties. Interested?? It seems all of us are.
Recently, a hacker reportedly gained access to the files of Aguilera's stylist and sold them to reporters. Now Internet is flooded with pictures of Christina holding down two pastries little below where they should have been, i.e. her mouth. Representative of Aguilera has commented -
We find the actions of the hackers and the press who purchased and/or obtained these photos to be irresponsible and actionable.
Now, Aguilera's film 'Burlesque' is currently running in theaters. Is this is a way of gaining publicity for the film? Is the invasion of one's privacy (even though we are talking about Chirstina Aguilera) can be supported? At east, Christina Aguilera Leaked Photos show just how unsafe your own computer might be from a hacker.