Rajinikanth Robot Movie: Director's Vision Shines
By Arnab Ghosh, Gaea News Network
Saturday, October 2, 2010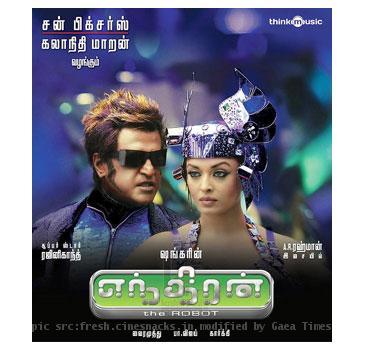 more images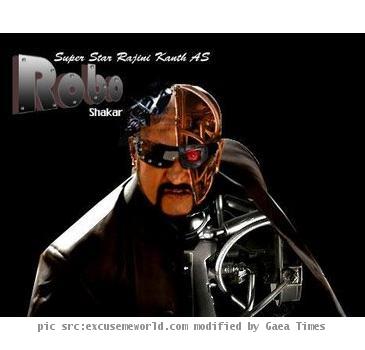 more images
MUMBAI, INDIA (GaeaTimes.com)- The much awaited Rajnikanth flick 'Endhiran The Robot' has been released in India and abroad and the sci fi movie has got thunderous opening all over. The film has clicked with the viewers not only because of the spectacular special effects and screen presence of the lead actors namely Rajnikanth and Aishwarya Rai Bachchan but also due to the vision of the director of the film, Shankar. There is no denying that the huge amount of money spent in the special effect department has not been wasted and it is comparable to Hollywood standards. However, the director who is known for several memorable films has not resorted to copying the Hollywood robot films at all. Of course there are certain scenes in the movie which reminds one of the Blade and Terminator films but the similarity is not much.
The plot of the movie 'Endhiran the Robot' is gripping and it holds the attention of the viewers as much as the special effects. The concept of a robot with implanted human feelings have been executed by the director with aplomb. The fans of Rajnikanth the southern super star get dual street- the hero and the robot battling each other. Needless to say in both roles the actor steals the show and keeps the viewers glued to their seats guessing what is coming next! The second half of the movie gets a little jarring but the special effects stand out.
The latest Rajnikanth flick 'Endhiran The Robot' also has its moments off comic relief. The Robot is not a machine with deadpan face, rather it has a witty nature which amuses the viewers. The cinematography and editing adds finesse to the movie as well.