Movie Review: The Robot (2010)
By SAMPURN
Friday, October 1, 2010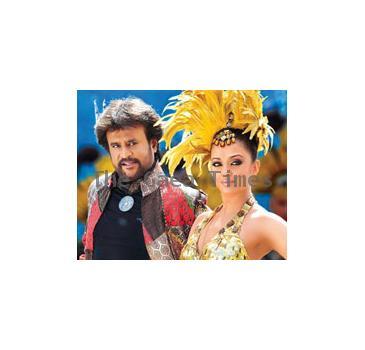 Rating: 4 out of 5*
Starring: Rajinikanth, Aishwarya Rai Bachchan, Danny Danzongppa
Director : Shankar
October 1, 2010 (Sampurn Wire): If you had a tiresome week and want to relax and have a great time with your family then The Robot is the perfect weekend masala flick for you. Rajnikanth is back with a bang and although he does not really utter "Enna Rascala…Mind It!" his body language and style is still over the top.
The movie is about a scientist, Dr. Vasi (Rajnikanth) who creates a humanoid robot that looks just like him. Dr. Vasi creates the robot (Chitti) to serve the purpose of humanity and much more. Trouble starts brewing when Dr. Vasi teaches Chitti to feel emotions. We were surprised o see that Rajnikanth –Aishwarya pair looked ravishing on screen and their chemistry was palpable. The story cannot be tagged as science fiction, simply put it is a romantic-comedy-masala-action –thriller set in the future where the laws of physics no longer apply.
The robot starts to have romantic ideas about the scientist's girlfriend Sana (Aishwarya Rai). Thus develops the love triangle of the 21st century between Aishwarya Rai, Robot Rajnikanth and actual Rajnikanth. The fight between man and machine has been taken to the next level in "The Robot"
The best part about the movie has to be the special effects, report suggest that the producers hired the special effects team from 'Avatar' to design the CGI effects for the action sequences.This movie has some of the most awe-inspiring and jaw-dropping action sequences that Indian Cinema has ever seen.
Some of the special effects are so breathtaking that they might give certain Hollywood movies a run for their money. AR Rahman may not have shown his brilliance in the CWG song but he is out in his full glory for Robo. The dance sequences have been choreographed by Prabhu Deva and look surreal.
"The Robo" is the perfect get away from the real world and allows us to have 3 hrs of absolute, no-holds-barred entertainment.
– Sampurn Wire