Babri Masjid Verdict Affects Film Release
By Arnab Ghosh, Gaea News Network
Tuesday, September 21, 2010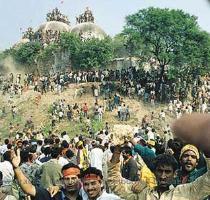 more images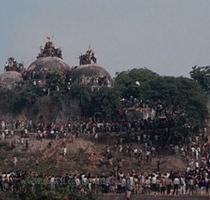 more images
MUMBAI, INDIA (GaeaTimes.com)- The country is eagerly waiting for the much talked about Babri Masjid verdict and the result will become known on September 24th. However, the verdict which is yet to come has also affected the showbiz industry in a major way. A big banner film starring two of the most sought after actors of the present generation, namely Priyanka Chopra and Ranbir Kapoor has been hit. The release of the much awaited film 'Anjaana Anjaani' has been postponed as the producers of the movie fear that the violence, which may be triggered by the verdict, can affect the prospect of the film at the box office. The stars are also anxious as for both of them the movie is a vital one.
The Babri Masjid verdict will make it clear the owner of the disputed land. The demolished masque at Ayodhya had been the source of countrywide violence which resulted in massive political turmoil some years back. Manmohan Singh the Prime minster of India is also worried about the verdict as it comes at a time when the country is getting torn by Kashmiri separatist rebellion and the Maoist insurgence in several states. However, the release of the film 'Anjaana Anjaani' has been delayed to October 1st. The producer of the movie Sajid Nadiadwala said that the film has been postponed for the benefit of everyone concerned.
Babri Masjid verdict has also delayed the release of another mega budget film of the year, the Rajinikanth Starrer 'Endhiran-The Robot'. The trade analysts have said that it is a wise move on the part of the producers of the film.