Glee Hits the Right Notes In Season 2 Premiere
By Shaon, Gaea News Network
Wednesday, September 22, 2010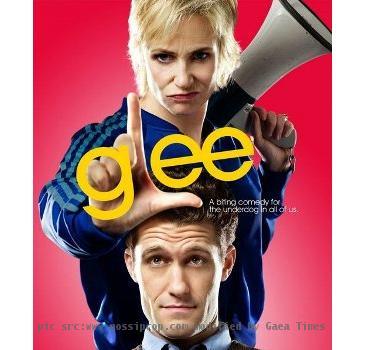 more images
LOS ANGELES (GaeaTimes.com) — The problem with Theater which have an outstanding first act is that the subsequent acts are made to compete with it. Thankfully a TV Show is not a drama as was proved by the second season premiere of Glee. Allaying doubts over what many fans believed this season would become the premiere went off without a hitch and was genuinely funny.
Think Glee and Think of all the awesome songs from last season, guess what they are back as well. The episode kicked off with 3 words Jacob Ben Isreal, the gossip blogger at large briefs the audience on what happened in the summer. The list included the fact that Finn and Rachel are indeed dating together. Random gems like Asian's dating Asians ahem Mike Chang and Tina and not disabled persons and you've got a winner. With what the critics had to say with the comment
But you know what does take some courage? Standing up and singing about something. So here's a message for everyone that reads your blog: Next time instead of posting an anonymous comment online say what you have to say to my face!
Business was usual with the Glee club. Jane Lynch was back with her captivating Sports teacher jig. The fact is that the more the things change in the Glee the more reasons we would find to love this show. Sue now has a competition in the form of the new football coach, Shanon Beiste. Shanon digs into Sue's extravagant budgets and now both the Cheerios and New Direction is under severe threat. But wait Sue and Shuster teaming up against her? Dear God that was the worst I felt since Darth Vader decided to turn good. This can not be happening.
We can only say that bring on the next one after this episode. The ending "What I Did For Love" song was probably the shows highest point.