'Devil' Movie Gets Positive Reviews
By Arnab Ghosh, Gaea News Network
Saturday, September 18, 2010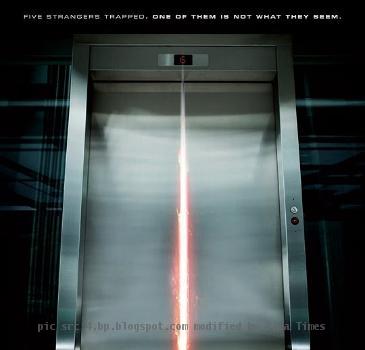 more images
LOS ANGELES (GaeaTimes.com)- The latest movie from M Night Shyamalan, Devil is hitting the theaters today. However, he has not directed this one, he has written the flick. In fact the last offerings from the director has proved to be box office duds including the latest one, The Last Airbender. The movie's trailer that got released last month came with the catch-line that it comes 'from the mind of M. Night Shyamalan'. It would be wrong to assume that his name has been used to draw the viewers to the theaters. On the contrary, the director of this film John Eric Dowdle has done a commendable job. The screenplay for this flick has been written by Brian Nelson who shot to fame with '30 Days of Night'.
The plot of the movie Devil deals with 5 apparently unknown persons who get trapped in an elevator. One of them is the Devil as the plot hints and finding out the one who is hiding the truth builds up the suspense. The characters get killed one by one and the security men watch the events by means of a camera. The lights go off when the murders take place and the viewers keep guessing who is the culprit till the end. The director thankfully refrains from suing typical horror film techniques but he makes good use of light and darkness.
'Devil' has a taut screenplay and the actors also play their roles really well. It may not go down as a classic horror movie in the history of Hollywood films but will please the lovers of suspense thrillers for sure.