Debenhams break new ground with window display campaign
By SAMPURN
Saturday, September 18, 2010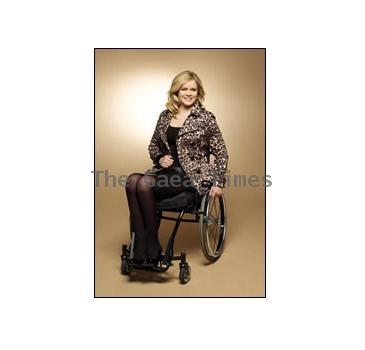 September 18, 2010 (Sampurn Wire): Debenhams has successfully become the first ever retailer on the UK high street to launch a nationally acclaimed window campaign that features a physically impaired model in all across its 160 stores in UK and in Republic of Ireland.
The path-breaking imagery features the disabled model Shannon Murray, alongside quite a few extra photographs, mannequins as well as with products in a display so as to launch the Debenhams autumn winter wear for women.
The pioneering display follows an approach by two women named Nikki Fox and Natasha Wood, both of whom have been disability campaigners and are also presenters of the popular TV show, How to Look Good Naked.
This path-breaking display campaign garnered a huge and amazingly responsive and positive feedback that the retailer has ever received; this whole deal prompted Debenhams to take innovative shots and roll out at all their stores.
This move comes as a usual next step for Debenhams subsequent campaigns that feature plus size as well as petite models, un-airbrushed swimming models and size 16 mannequins to name a few. Debenhams simply hopes that their latest move will be good enough to encourage several other retailers to follow suit and become more versatile in their approach.
– Sampurn Wire