Spencer Pratt Arrested
By Madhusmita, Gaea News Network
Sunday, September 12, 2010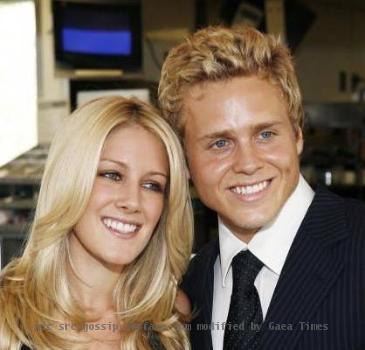 more images
SAN JOSE (GaeaTimes.com)- Just a few days back Spencer Pratt caught the limelight after he apologized to Heidi Montag for his "outrageous" and "infantile" behavior on a social networking site. "The Hills" star seems to have landed him in trouble recently as a reputed media source reported that he was arrested and released in Costa Rica as he was making his way back to United States. The gossip sites suggest that Spencer Pratt was there to win back Heidi Montag.
Spencer Pratt's representative reportedly said that the reality star was attempting to leave the country when he was arrested at a felony firearm possession charge. The gossip magazines reported that he was booked and processed at the local jail. A police officer reportedly said that he was released after interrogation and after signed his own confession. Spencer Pratt in one of his recent interviews to a reputed media source said that as a part of his "spiritual cleansing" the reality star spend his last week living alone in a jungle where he had to hunt to "survive".
Spencer Pratt also added that when he departed the country to continue his personal journey, he "mistakenly" brought his hunting weapons to the airport. The reality star said that it was an "honest" mistake on his part though the police send him on his way after interrogation. However, in the end Spencer Pratt added that he is not allowed to enter Costa Rica again. Though he media thinks that it is a publicity stunt on his part but Spencer Pratt said that he went to meet Heidi Montag because he had no where else to go. The reality TV actor seemed hopeful when he said that the couple is working things out and the divorce is a "superficial" title for him, as he has never cheated on his wife.