Nakusha's Sexy Item Number on Laagi…!
By SAMPURN
Friday, August 20, 2010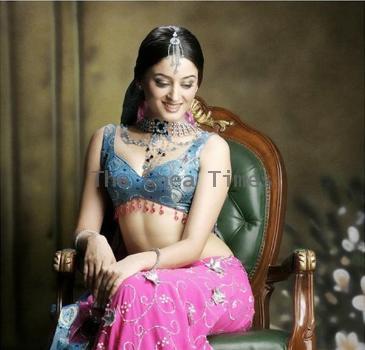 August 20, 2010 (Sampurn Wire): The girl who looked awfully ugly onscreen, will soon be seen flaunting her beautiful face. Yes, we are talking about our very own Nakusha (Mahi Vij), of 'Laagi Tujhse Lagan', whose actual beauty was a secret to the world, which will be soon revealed in front of Anna Bhau (Murli Sharma), the don, who has kidnapped her. And the show 'Laagi Tujse Lagan' will also see its first Item Song sequence by Mahi Vij.
A source says, "Anna Bhau who had realised that Nakusha is not that ugly as she is presented. He gets influenced by her beauty; he then fantasize Nakusha dancing on an item number song 'Cham Cham Karta Hai Ye Nashila Badan', which is Sonali Bendre number from the movie 'Aga Bai Areychya'. And thus, for the first time Naku will be dancing and flaunting her beauty in the show. It will be a dream sequence where Anna will see Naku dancing with grace and finesse."
"Anna Bhau fantasize Nakusha dancing and seducing him. The sequence has been already shot yesterday but it continued till early in the morning," adds source.
We tried calling Mahi Vij but she remained unavailable for her comment.
So, guys don't miss out on this Nakusha number! It sounds really exciting!!!
– Tejashree Bhopatkar / Sampurn Wire