Kareena Crazy About Marathi Rapper
By SAMPURN
Friday, September 3, 2010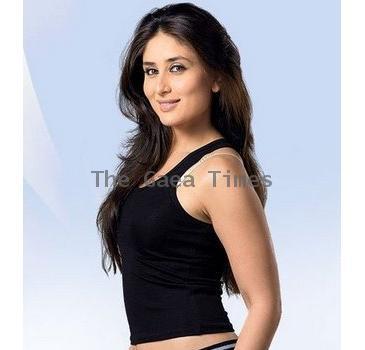 September 3, 2010 (Sampurn Wire): Marathi rapper Pradeep Kasikar stole the limelight on India's Got Talent this Saturday. The cast from the Bollywood film, 'We Are Family' including, Kareena Kapoor, Arjun Rampal and Karan Johar made an enchanting appearance on the COLORS' reality show, in order to promote their forthcoming film.
Kareena was totally floored by Pradeep's rapping abilities in Marathi language and she was also mesmerized by his performance that was full of energy.
Pradeep Kasikar comes from Kolhapur, a small town and took on the stage with an attitude and impeccable intensity. He constantly impressed Kareena. He sang in all three languages namely Marathi, Hindi and English and the best part was that all three languages were rolled into one single rendition.
Kareena was extremely impressed and said that to sing and rap in three different languages all at the same time is just astonishing. She even went to the extent of saying that the judges have done a marvelous job of selecting Pradeep and they have done a very commendable job.
The judges Kirron Kher, Sajid Khan and Sonali Bendre were al aware of Pradeep's awesome talent and Kirron became a fan of his immense flair. Sajid joked that Pradeep reminds him of a combination between Nana Patekar and 50 Cent.
–Sampurn Wire