When Sushant Lifted Aishwarya
By SAMPURN
Saturday, June 5, 2010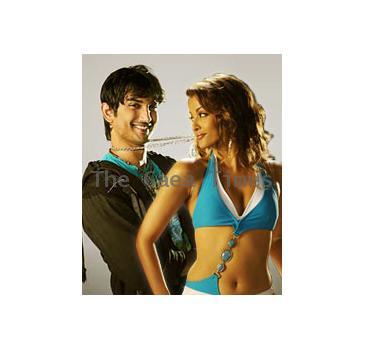 June 5, 2010 (Sampurn Wire):That's right! This headline is no gimmick. Long before he became Pavitra Rishta's Manav, Sushant Singh Rajput had the privilege of lifting one of the world's most beautiful women. The actor disclosed this fact in Zara Nackhe Dikha 2.
Talking about the wonderful experience, Rajput says, "This happened in 2006. I was part of Shaimak Davar's dance troupe that travelled to London to perform during the London Commonwealth Games. Aishwarya and other Indian artists were there to perform during the closing ceremony. I was among those who were required at the technical. Shiamak told that he needed some boys to rehearse with Aiswarya for the technical. I couldn't let go of this opportunity."
He continues, "As part of the act, I was supposed to lift Aishwarya. When the moment arrived, I lifted her but forgot to bring her down. This happened for nearly a minute. Aishwarya wondered why I'm not putting her down. Always quick to think on her feet, Ash improvised a few steps. Wanting to escape from the taunts of his fellow dancers, I immediately disappeared after the performance got over. I feared what she might say. However Aishwarya is a wonderful person and took it all sportingly."
Though she still looks gorgeous, would he love to repeat the act with the now 37-year-old Aishwarya?
Laughs, before saying, "I might not do the lift but I'd like to do a film where Aishwarya plays my elder sister. Katrina Kaif is the one whom I'd like to dance with."
We hope Kat reads this article. Besides, Sushant doesn't have to worry about one Mr.Salman Khan anymore.
-Mayur Lookhar/ Sampurn Wire