Oscars 2010 Date and Time Announced
By soumitra, Gaea News Network
Sunday, March 7, 2010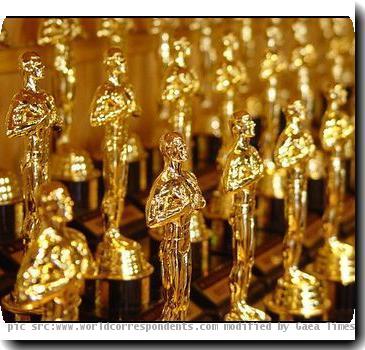 more images
We are all eagerly waiting to know when the biggest gala of movies will be held. The Oscars 2010 Date and Time has been announced and without further ado, lemme tell you that the event will start tonight at 8:00 pm. It will be aired live on ABC Channel as usual on this Sunday, March 7th. The actual awards ceremony will be held from 8:30 pm. But if you tune in a half hour ago, you'll be able to see all the stars chosen outfits. This year Academy Awards is on its eighty second year and the Alec Baldwin will be hosting the show for the first time. Steve Martin will be there with him. The ceremony will be held at Kodak Theaters in Los Angeles.
This year the best picture category has a whopping 10 nominees including Avatar, Blind Side, The hurt Locker and Up in the air. Morgan Freeman, George Clooney and Matt Damon are amongst the favorites to win the Oscars for Best Acotor category.
The award for the best actress is seeing some seasoned contenders like Meryl Streep and Sandra Bullock. There are some first timers like Gabourey Sidibe and Carey Mulligan. But with Golden Globe and BAFTA Streep and Bullock may seem to be one of the winners of this Oscars. Also Streep has acquired the record for highest number of nominations by any actor / actress ever.
We are eagerly waiting to see who takes what awards tonight. Stick to us. We will be informing you the latest news as we get them.