Christiane Amanpour In Cairo
By Swatilekha Paul, Gaea News Network
Tuesday, February 1, 2011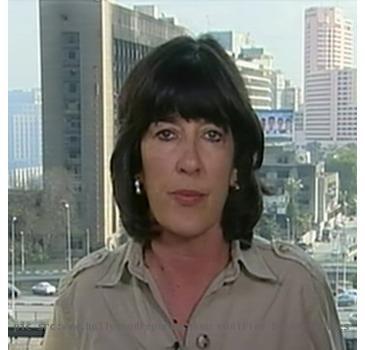 more images
CAIRO, EGYPT (GaeaTimes.com)- The ABC news team along with star journalist Christiane Amanpour arrived at the trouble-torn Egyptian capital of Cairo on Saturday to cover the political uproar that the Arab nation is witnessing since last week. Over the last few days, the political crisis in Egypt has further deepened with large number of protesters taking to the streets while demanding that President Hosni Mubarak steps down from power after heading the company for around three decades. As the political turmoil in the Arab nation failed to show any signs of improvement, broadcast networks from countries across the globe are sending their main anchors to Egypt in a bid to cover the growing politically tensed climate in the nation.
After landing at the Cairo International Airport, in a telephonic interview, Christiane Amanpour noted that when the ABC crew had arrived at the trouble-torn country, they had no idea what to expect as it is 'more scary from the outside than it is from the inside.' The renowned television journalist went on to add that the atmosphere at the airport provided a slight glimpse of what was going on inside the city as large number of foreign passengers camped out as they waited to get back to their homeland while many Egyptian travelers were too scared to leave the airport amidst the on-going curfew.
In the meanwhile, Christiane Amanpour also made an appearance at her former network CNN's new show 'Piers Morgan Tonight' live from the Egyptian capital where she shed some light into the on-going political disturbance in the most populous Arab nation.