Amy Locane Charged
By Swatilekha Paul, Gaea News Network
Friday, December 17, 2010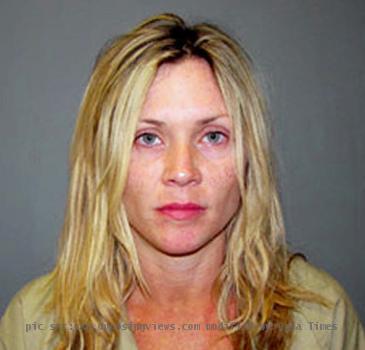 more images
SOMERSET COUNTY (GaeaTimes.com)- There is some real disappointing news for all the followers of television actress Amy Locane who attained wide fame for edging the character of Sandy, an aspiring actress in the popular television series 'Melrose Place.' The television actress has been levied with charges of aggravated manslaughter as well as assault with regard to a fatal car accident that took place in the Montgomery Township of the state of New Jersey. Amy Locane had hogged the headlines earlier this year when she was involved in a car crash in which the Chevrolet Tahoe that she was driving collided with another car causing the death of one of the passengers while also leaving the driver critically injured.
While reacting to the charges that have been slammed against Amy Locane, her attorney Blair Zwillman told a news website that he himself was taken aback when he came to know that his client is facing charges of aggravated manslaughter. At the same time, Blair Zwillman also went on to say that he fails to believe that the charges have the support of law or the facts associated with the car crash case while reiterating, 'I think it constitutes over-reaching by the prosecutor's office.'
In June 27, 2010 incident, Amy Locane was driving her car at Montgomery Township's Cherry Hill Road when she hit another vehicle killing Helene Zucker Seeman, who was in the passenger seat while the driver received serious injuries. According to reports, if the charges that have been levied against the "Melrose Place' actress is proved to be true then she might face as many as ten to thirty years of prison sentence.