Shelley Malil Imprisoned For Lifetime
By Reema, Gaea News Network
Friday, December 17, 2010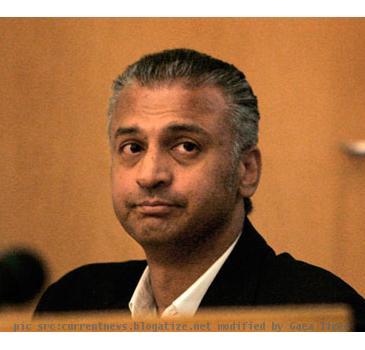 LOS ANGELES (GaeaTimes.com)- Shelley Malil, the 40 year old actor of "Old Virgin", has been sentenced to lifetime imprisonment, for stabbing his ex-girlfriend 20 times, who luckily survived. Reportedly, he cried helplessly, while he was hearing his sentence.
Shelley Malil, who never faced his victim, apologized in front of every people in the court for his brutal attack and said that he was at a loss of words at that time. He also said that he feels like an unfortunate person for not only failing to prove himself as a human being but also as a father son, uncle, brother and friend. He was literally running out of words to express his remorse for what he did to his ex-girlfriend, Kendra Bebee and said that he would do whatever it requires to correct himself and learn from his mistakes. However, he also explained that he was completely disoriented and heartbroken, when he saw Kendra Bebee drinking liquor with another man in her San Diego home. He actually wanted to stab that man, but it was Kendra Bebee who was jeopardized in the bargain. However, the court did not believe his explanation and gave him the final and quite deserving hearing. Reportedly, Kendra Bebee broke up with the actor a few weeks before her murder attempt. It has also been reported by his prosecutor, that he had a fight with the lady the night before his crime. He stranded her in a beach and stole certain items from her home.
His attempt was so brutal, that Kendra Bebee suffered from punctured lungs and wounds all over her neck, back, arms and chest. When the neighbors heard her screaming, he managed to escape from her apartment. His prosecutor, Keith Watanabe said that Shelley Malil might get a parole within 12 years, but in case his behavior in the prison seems good, then he may be freed in nine years.
Filed under:
Actors Profile
,
Celebrity Facts
,
Celebrity Wisdom
,
Entertainment
,
News and Gossips
,
Trivia and Profile
,
World
Tags:
California
,
Keith Watanabe
,
Kendra Bebee
,
Los Angeles
,
Old Virgin
,
Shelley Malil
,
United States