Gul Panag Molested
By Swatilekha Paul, Gaea News Network
Monday, November 22, 2010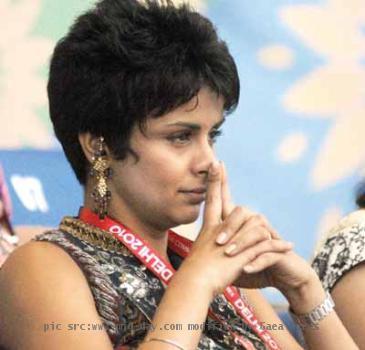 more images
NEW DELHI, INDIA (GaeaTimes.com)- For actress, Gul Panag participating in the Delhi Marathon which was held on Sunday did not turn out to be a very pleasant experience. The former Miss India who is known to be a fitness freak, took part in the grand event over the weekend along with large number of other enthusiastic participants. However, following the marathon experience, the actress was left rather dismayed as she was supposedly molested by few men during the course of Sunday's event.
Following the incident, a distraught Gul Panag told journalists gathered at the venue that the fact that men attempted to take advantage of her during the Delhi Marathon did not come as a shock to her as the capital is known to be an unsafe city where women are concerned. The actress also went on to add that Delhi men would surely never let go of the chance to eve-tease or molest women as the mindset of the people continues to remain unchanged. The 31-year-old actress/model added that "It is indeed difficult being a women in Delhi."
However, despite her shocking experience at the Delhi Marathon 2010, Gul Panag has not launched a formal complaint, according to police authorities. New Delhi police officials also went on to say that any action cannot be taken against the men involved in the incident as the actress has not lodged a formal complaint. The national capital is often in the news for being unsafe for women with a recent survey highlighting that 70 per cent of women in New Delhi feel unsafe while out when they are on the streets or commuting through a public transport.