'Rakta Charitra' Presents Menacing Vivek Oberoi
By Arnab Ghosh, Gaea News Network
Friday, October 22, 2010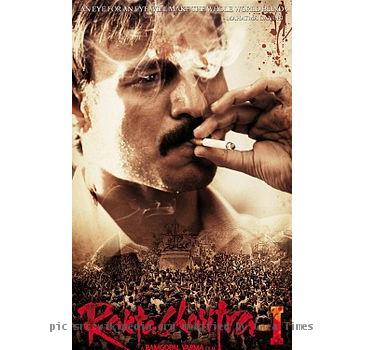 more images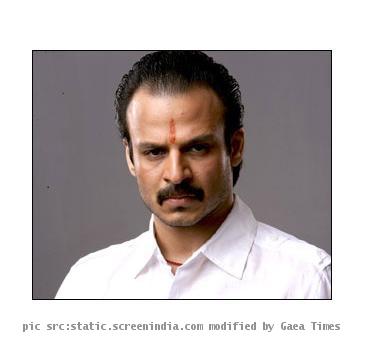 more images
MUMBAI, INDIA (GaeaTimes.com)- After much waiting the controversial Ram Gopal Verma film 'Rakta Charitra' has hit the theaters. The film is important for the maverick director as many of his previous flicks failed to garner much interest among the viewers and bit the dust at the box office. The same can be said about actor Vivek Oberoi who has not acted in a commercially successful film for a long time. However, his earlier work with Ram Gopal Verma like company got him rave reviews and the Rakta Charitra reviews also look positive. The director is known for making realistic yet entertaining movies that often deal with the nexus between underworld, politicians and law and this time he hits the bull's eye with the well known tale of the political assassination of Paritala Ravi, the Andhra Pradesh TDP MLA. This is a tri lingual film and has been released in Telegu, Tamil and Hindi.
The film 'Rakta Charitra' Part 1 deals with the enmity between Maddelacheruvu Suri and his chief opponent Paritala Ravi, the naxalite turned political leader. Actor Abhimanyu Singh has also got a meatier role in this film and it has to be admitted that he has done a nice job. The role of NTR the Chief Minister of Andhra Pradesh has been played by veteran actor Shatrughan Sinha. He seems suitable for the role and has got rid of his mannerisms for the role.
'Rakta Charitra' part 1 deals with the origin and meteoric growth of Paritala Ravi. The women actors play their part well and they are not reduced to doormats or showpieces in the film. The sound track and cinematography is excellent as is expected from a RGV film.