Karina Sarkissova Fired by Vienna Opera for Nude Photos in Magazine
By Jayita, Gaea News Network
Saturday, October 9, 2010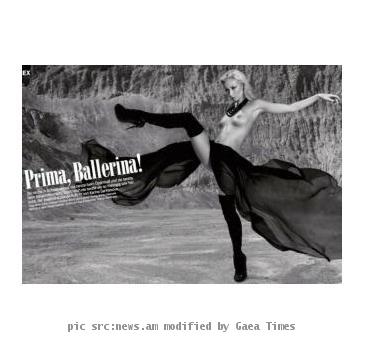 more images
LOS ANGELES (GaeaTimes.com) — Nudity in our modern society is very much appreciated as a way of publicity by few people. Karina Sarkissova seems to be one of them. The ballerina of Vienna State Opera was fired after her nude pictures appeared in wiener magazine.
According to sources, Sarkissova was warned again again for her vulgar exposure to different magazines. In this June she received another sort of warning for her series of nude photos in Penthouse magazine, BBC reports.
While giving an interview to a Australian media, the American dancer expressed her grief over the issue. She treats it as discrimination.
Karina Sarkissova is Russian by origin. She joined the Vienna Opera in 2000.