Tareq And Michael Salahi Not Much In Demand?
By Tias, Gaea News Network
Friday, October 8, 2010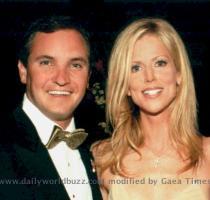 more images
LOS ANGELES (GaeaTimes.com)- Publicity hungry couple Michaele and Tareq Salahi have found themselves in the news for a reason that they may not really approve of. Reports suggest that the autographs of the reality TV stars which they put up for sale online have failed to generate any business. The website said that out of the 200 autographed photos of the couple only two have sold so far. The website also slashed the price of the photos from $100 to $50 after there were no sales in the first few weeks. The rep of the couple said that the rest of the photos can be used as wallpapers.
Michaele Salahi has been in the limelight ever since the gatecrashing incident at the White House. Reports suggest that she will appear nude in the Playboy magazine later this year. Apart from this the Tareq and Michaele Salahi have utilized their sudden rise to fame to the fullest which includes auctioning off the sari that Michaele Salahi wore at the White House. She has also released action figures of herself in the same famous sari. She also got into a very public fight with Hollywood actress and talk show host Whoopi Goldberg and alleged that the later her physically abused her.
The couple appear in the reality show 'Real Housewives of DC'. They are known for their unique personalities and the rest of the cast is often seen to be irritated by their limelight hungry ways. Recently, Dirgham Salahi, Tareq Salahi's father passed away. Michaele Salahi requested the media to allow privacy for her family in the difficult period. She also posted a photo of herself with her father-in-law from her wedding pictures.
Filed under:
Celebrity Facts
,
Entertainment
,
Lifestyle
,
News and Gossips
,
Television
,
World
Tags:
California
,
Los Angeles
,
Michael Salahi
,
Real-housewives-of-dc
,
Tareq salahi
,
United States