Sally Menke Dies At 56
By Madhusmita, Gaea News Network
Wednesday, September 29, 2010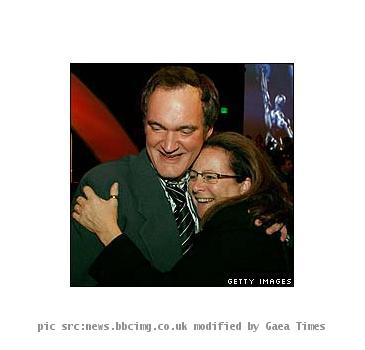 more images
LOS ANGELES (GaeaTimes.com)- The Academy Award nominated film editor, Sally Menke was found dead on Tuesday morning in Beachwood Canyon on the west side of Griffith Park. The cause of death is still unknown but a source close to the Los Angeles Police Department said that no foul play was suspected but the blistering heat waves could be one of the reasons for her death. Sally Menke was 56 years old.
Coroner's Lt. Fred Corral said that the law enforcement officials suspect that Sally Menke died of hyperthermia as it was one of the hottest days of Los Angeles with a high temperature of 113 degrees. Lt. Fred Corral also informed that an autopsy is planned for today. He also said that the editor and one of her friends were hiking in Griffith Park Monday morning and Sally Menke complained that she was feeling giddy and said that she wants to return to her car. When her friend offered her a help, the Quentin Tarantino's editor refused the help. However, her family later informed police when she did not return home for a long time. The police immediately sent a search party and then her body was discovered at 2 a.m.
Wylie Stateman, the sound editor of many Quentin Tarantino movies expressed his condolence saying that Sally Menke was a brilliant editor and one of her best traits were that she could easily balance her personal and professional lives. Her husband Dean Parisot said that she was proud of her family and her work, which particularly includes her long collaboration with Quentin Tarantino. The police is, however, waiting for the autopsy reports. Sally Menke edited many of Quentin Tarantino's films and was nominated for the Academy Award for Film Editing for Quentin Tarantino's movie "Pulp Fiction".