"Parenthood" Cast Attracts Audience
By Madhusmita, Gaea News Network
Wednesday, September 15, 2010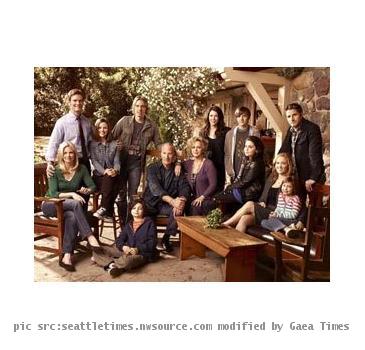 more images
LOS ANGELES (GaeaTimes.com)- The whole cast of "Parenthood" has returned for the second season to woo the heart of the audience. A reputed media source reported that in this season the show producers are promising a lighter touch in "Parenthood" to avoid melodrama in it. "Parenthood" cast is all geared up to make the show a success and last night's episode on NBC is one such dazzling example.
The plot of "Parenthood" season 2 is not yet known. However, the premiere clearly suggested that Adam will face new trouble when her sister Laura will join the shoe company, where he already works. Sarah will be seen flirting with her boss in the next few episodes. On the other hand Crosby will continue to have problems with his wife. The most interesting twist in the story will be when Adam's teenage daughter will fall in love with someone. Julia wants a new child but Joel does not and hence there will be lot of conflicts. The audience seems to have liked the cast of "Parenthood" as they liked and appreciated by the audience.
The "Parenthood" cast includes Lauren Graham, Peter Krause, Craig T. Nelson, Dax Shepard and many other veteran celebrities. Last night's episode was named as "I Hear You, I See You" and the episode showed that Zeek and Camille are taking counselling for their reconciliation. Crosby thinks that a long distance relationship can never work. Adam is burdened with family pressure and increasing demands of his boss. Kristina tries to teach Haddie how to drive a car. She even helps Max to come out of the crisis. The audience is however, waiting for the next episode to be aired.