Willow Smith's Debut Album "Whip My Hair" Creates Buzz
By Turjo, Gaea News Network
Thursday, September 9, 2010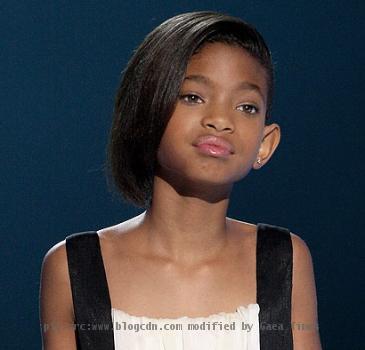 more images
LOS ANGELES (GaeaTimes.com) — The internet is buzzing now a days with the arrival of a new teen sensation named Willow Smith. She is the youngest offspring of Hollywood star Will Smith and the singer of her debut album "Whip my hair". If the rumors are to be considered true, this 9 year old girl is all set to give Pop stars like Rihanna, Keri, Ciara, Ashanti a run for their money soon.
Willow is no stranger to the entertainment world. She was seen acting with her father in 2007's "I AM LEGEND" and later with her mother Jada Pinkett Smith in the animated feature "Madagaskar: Escape to Africa". Her mother is also quite popular for leading a metal band. Willow's big brother Jaden had a huge success with his film "The Karate Kid" last summer. Like dad, he also added rapper to his resume after Justin Bieber assisted "Never Say Never" from the film's track became a huge hit.
"Whip my hair" has been reported to be containing some serious punchy songs. Rumors are swirling that Willow will be snatched up by Jay-Z's Roc Nation music label for her debut. Even Bieber video director Alfredo Flores commented via Twitter that
WHAT!!??! Willow Smith just KILLED "Whip My Hair"… Rihanna, Keri, Ciara, Ashanti — please be warned.
Here is a link to one of Willow Smith's song from the album "Whip my hair". Give a listen to the track and do tell us what you feel about this little pop star.
Filed under:
Celebrity Facts
,
Featured Article
,
Hollywood
,
Music
Tags:
I Am Legend
,
Jada Pinkett Smith
,
Jaden Smith
,
Justin bieber
,
Never Say Never
,
Rihanna
,
Whip my hair
,
Will Smith
,
Willow Smith