Updated 2010 NFL preview capsules
By Barry Wilner, AP
Monday, September 6, 2010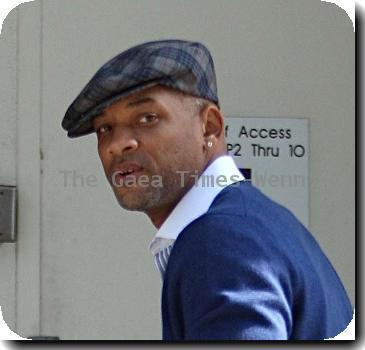 more images
2010 NFL preview capsules
Capsules for the 32 NFL teams as they begin the 2010 season, in predicted order of finish:
AFC EAST
New England Patriots
Few teams seem on the surface to have as many givens as the Patriots. We know Tom Brady is an all-world quarterback and winner; that Randy Moss is as dangerous as any receiver and Wes Welker as reliable as any; that the offensive line is a stone wall; that the defense will be stingy and make big plays; and that Bill Belichick is a coaching genius.
Well, Brady didn't set the NFL afire last year in his comeback season — he missed all but the first half of the opener in 2008 with a knee injury. Moss has not gotten a contract extension. Welker comes off a severe knee injury himself, although his quick comeback has been impressive. Outstanding guard Logan Mankins wants out. The defense is being rebuilt before our eyes, with questionable leadership and depth. And Belichick hasn't won a championship in five years.
But guess what: New England still should have enough to win a tight three-way division race, particularly if the running game is better. Brady easily could return to his previous stratospheric playing level, helped by Welker's stunning recovery. Jerod Mayo is an outstanding linebacker and Vince Wilfork is among the top nose tackles in the game. And PK Stephen Gostkowski has made Adam Vinatieri a long-ago memory.
The Jets might fall shy of winning the division, but they won't be shy about anything else. Including telling you how good they are, particularly with the additions of RB LaDainian Tomlinson, LB Jason Taylor, WR Santonio Holmes (suspended for the first four games) and CB Antonio Cromartie.
They will be good, probably enough so to make the playoffs as a wild card. Coach Rex Ryan's bragging about his defense is valid after it finished 2009 ranked atop the NFL, then added a couple of playmakers in Taylor and Cromartie — and finally got All-Pro CB Darrelle Revis to sign a new deal and report before the opening kickoff. Maybe the tone Ryan sets will offset the loss of leadership that went with the departures of RB Thomas Jones and guard Alan Faneca.
Still, the Jets are relying on Mark Sanchez to take a huge step forward, and second-year quarterbacks often go in the opposite direction, so that is a dicey proposition. Special teams also took some hits, so New York perhaps should look out below, not up toward the Patriots.
Two years back, in the first season of the Bill Parcells regime, the Dolphins surged to the division crown. Last year, they flopped down the stretch and didn't make the postseason.
One culprit was a lack of downfield passing, which Parcells seems to have solved by acquiring Brandon Marshall, a pass-catching machine who will be Chad Henne's favorite target. Henne, unlike predecessor Chad Pennington, has a strong arm to make the connections with Marshall that could define the offense. Of course, Henne is unproven compared to Pennington, and he'll lean on RBs Ronnie Brown and Ricky Williams, something coach Tony Sparano, a former offensive line mentor, will make certain happens. LT Jake Long already is an All-Pro heading into his third season.
The Dolphins swallowed hard and allowed rookies Sean Smith and Vontae Davis to start at cornerback in 2009. That trial by fire could pay off for Davis this year, but Smith lost his job to Jason Allen. New Miami coordinator Mike Nolan must find a pass rush after losing LBs Joey Porter and Jason Taylor, who combined for 16 sacks. Karlos Dansby is a fiery presence, but can he be in the QB's face as often as Miami needs?
It's been more than a decade since the Bills made the playoffs. That streak won't end this season. They simply are overmatched in this division.
Chan Gailey, whose success as the Cowboys' coach tends to get overlooked, is an offensive mastermind. Buffalo was 30th on offense in '09 thanks to a porous line, inconsistent quarterbacking and unproductive wideouts. Gailey was hired to work some magic with QB Trent Edwards, who does have one solid target in Lee Evans. Edwards doesn't have Terrell Owens on hand anymore; you be the judge on that one.
The Bills already have been ravaged by injuries in the preseason, and they weren't particularly deep beforehand. They will need superb special teams, something they usually have, and a much-improved run defense to manage even the six victories of last season.
AFC NORTH
Baltimore Ravens
One team looking up with good reason is Baltimore, which eliminated the Patriots — at New England, no less — in the playoffs last season. RB Ray Rice had a breakout season and QB Joe Flacco made great progress. Both should benefit from the addition of WR Anquan Boldin, the most dangerous receiver the Ravens have had in years, and slot man T.J Houshmandzadeh.
This still will be a run-first team with Rice, Willis McGahee and Le'Ron McClain. But with Boldin, the ageless Derrick Mason, Houshmandzadeh, Donte' Stallworth (when he recovers from a broken left foot), and TE Todd Heap, Flacco has plenty to work with on offense.
If the Ravens solve some issues in the secondary, which has been hit by injuries, they should be a Super Bowl contender. Their front seven is terrific, and great linebacker Ray Lewis isn't even their best player. DT Haloti Ngata is.
Bungles no longer, Cincinnati won the division last season, sweeping its six games within the AFC North with a strong running game and solid defense. But the team was too conservative with the ball and got ousted by the wild-card Jets in the playoff opener.
Adding Terrell Owens will bring spice to the offense, not to mention to the locker room. If Carson Palmer gets protection and a tight end emerges — watch rookie Jermaine Gresham — Cincinnati should score more points and create some excitement. Of course, can T.O. and Chad Ochocinco shelve their egos and share the ball, particularly with RB Cedric Benson a focal point of the attack?
The defense has several emerging players, led by DE Antwan Odom, who comes off an Achilles' tendon injury that cut short a superb 2009, and cornerbacks Leon Hall and Johnathan Joseph. Still, Cincy might need another clean sweep of the division games to finish first.
In going from Super Bowl champions to also-rans, albeit at 9-7, the Steelers lost their consistency on both sides of the ball. They won five straight, then lost five in a row before closing with three victories.
They begin this season without QB Ben Roethlisberger, and his suspension could damage their chances of getting into the playoffs again. With Byron Leftwich injured, Dennis Dixon is the nominal starter. But he doesn't have the winning experience of a Roethlisberger. At least he has some nice helpers in WRs Hines Ward and Mike Wallace, TE Heath Miller, RB Rashard Mendenhall and the returning WR-KR Antwaan Randle El. Losing OT Willie Colon for the season hurts.
Pittsburgh's meltdown in pass defense was directly attributable to the absence of S Troy Polamalu, one of the league's five most valuable players. He's healthy now and ready to rock opponents, with the help of fellow safety Ryan Clark and LBs LaMarr Woodley (13 1/2 sacks), James Harrison (10) and Lawrence Timmons (7).
Once Mike Holmgren took charge of the sputtering Browns, things began looking up. The breakthrough might not come for another season — when, perhaps, Holmgren returns to coaching. For now, the team president is giving Eric Mangini one more chance.
Cleveland won its last four games in 2009, although only Pittsburgh was a decent opponent. Still, the Browns were a mess in all areas but special teams, where All-Pro Joshua Cribbs is among the league's most dangerous performers.
Jake Delhomme has replaced Derek Anderson and Brady Quinn at quarterback, trying to resurrect his career. He doesn't have much talent surrounding him, and the defense could be just as bad, although LB Scott Fujita must have seen something he likes — he left the Saints for Cleveland.
AFC SOUTH
Indianapolis Colts
Hard to find much to fault here. Sure, they lost the Super Bowl, but the Colts were the NFL's elite team over the 17-week season. Had new coach Jim Caldwell — talk about successful transitions — not rested his regulars in the final 1 1/2 games, Indy might have gone into the playoffs undefeated.
The Colts might challenge their 14-2 mark of a year ago if the offensive line comes together; right now, with center Jeff Saturday's status uncertain after right knee surgery, it's a question mark.
Peyton Manning sets the pace for all quarterbacks. Make that all players. The NFL's only four-time MVP is a favorite for a fifth award, surrounded by the strongest cast on offense in the conference. That cast will be deeper with the return of WR Anthony Gonzalez from a knee injury, and with the further maturation of RB Donald Brown to complement Joseph Addai. The line allowed just 13 sacks in 2009, and Manning will weave his magic to WRs Reggie Wayne, Austin Collie and Pierre Garcon, and TE Dallas Clark.
Nobody can expect the Colts to keep that pace on defense, but if they rank in the middle of the league overall and improve their 24th-rated run D, home-field advantage for the playoffs easily is within reach. Key defenders Dwight Freeney, Gary Brackett and Antoine Bethea must stay healthy and Brackett has a right hand injury.
One reason Jeff Fisher is the longest-tenured coach with the same team is he knows how to listen to the owner. And Bud Adams made a good call last season.
The Titans plunged to 0-6 with Kerry Collins at quarterback, including a 59-0 annihilation at New England. Adams told Fisher he wanted him to bench Collins for Vince Young, and the Titans were among the league's best closers, going 8-2 the rest of the way and barely missing the playoffs. Young hardly was the main reason — that would be NFL Offensive Player of the Year Chris Johnson with his 2,006 yards rushing, 503 receiving and 16 TDs — but his maturity and playmaking abilities were critical.
Can the Titans build on that surge? There's been transition on the offensive line and at linebacker, and the defense must improve against the pass, which means a stronger pass rush and stingier play in the secondary. Tennessee also lost some leaders in LB Keith Bulluck and C Kevin Mawae.
Finally, a winning season for the Texans. In their ninth year of existence, the Texans won their last four games to wind up 9-7. Now, the folks in Houston are expecting at least a wild-card berth for the first time.
With a passing offense that led the league, sparked by Matt Schaub's rise at quarterback and the superb pass catching of Andre Johnson and TE Owen Daniels until he tore up his right knee midway through the schedule, the Texans could contend. They need to sort out their injury-hit backfield and find a go-to runner, particularly if Steve Slaton keeps losing his grip on the ball. Arian Foster could be the guy.
Houston has playmakers on defense in Mario Williams, DeMeco Ryans and Brian Cushing. But Cushing has a four-game suspension for violating the NFL's substance abuse policy, and top CB Dunta Robinson is now a Falcon.
A sellout in Jacksonville? Could happen for Game 1, but not because of anything the Jaguars are doing. Denver will be in town, and a certain backup quarterback named Tim Tebow has something of a following in northern Florida — all of Florida, for that matter.
That might be the most interesting aspect of the entire season for the Jags. Coach Jack Del Rio almost certainly needs a bounce-back year to keep his job, but it's difficult to see more than eight victories on the schedule.
RB Maurice Jones-Drew is an elite player. He's the only one on a roster that needs significant improvement on both lines and more consistency from QB David Garrard.
AFC WEST
San Diego Chargers
Few teams win 13 games and then have such an overhaul. The Chargers won't have LaDainian Tomlinson, Jamal Williams and Antonio Cromartie this season, and they are battling with holdouts WR Vincent Jackson and LT Marcus McNeill. They added five veterans who have started elsewhere in TE Randy McMichael, WR Josh Reed, CB Donald Strickland, OT Tra Thomas and CB Nathan Vasher, but Thomas retired last month.
After ranking 31st, San Diego's running game now belongs to first-round draftee Ryan Mathews and spark plug Darren Sproles, who also excels on kick returns. QB Philip Rivers helped Pro Bowler Jackson emerge and has excellent targets in TE Antonio Gates and WR Malcom Floyd. Legedu Naanee could take advantage of any prolonged absence by Jackson.
San Diego needs better health and more big plays on defense. Shawne Merriman was a prime victim of the uncapped season, which prevented him from becoming a free agent. He needs to play up to his nickname, "Lights Out."
In any other division, the Chargers would be vulnerable. Not here, where the Chiefs likely are the second-best team, yet might not reach .500.
The second year of the Scott Pioli-Todd Haley regime already looks improved with Thomas Jones ready to combine with Jamaal Charles in a formidable running game. Charles had 1,120 yards rushing last year, nearly 300 less than Jones, who nevertheless was released by the Jets. If an uncertain offensive line jells at all, the Chiefs will chew up the yards, allowing QB Matt Cassel more options in the passing game. For now, only WR Dwayne Bowe scares anyone, and he's far too inconsistent.
While KC should prosper running the ball, its defense must find a way to stop the run. It's time for Glenn Dorsey, Tamba Hali and several other younger defenders to step up. Top pick Eric Berry will boost the secondary; how much depends on if the Chiefs unleash any sort of pass rush. They had only 22 sacks in 2009 and yielded 45.
This could be the year that the Raiders finish the season with fewer than 10 losses, something they haven't managed in any season since winning the AFC title in 2002.
Then again, coach Tom Cable could be gone by October if Oakland stumbles early. Such are the whims of owner Al Davis, who believes his squad finally has the talent to compete. Davis already is comparing new QB Jason Campbell to Jim Plunkett, who merely won two Super Bowls for the franchise — back when "Commitment to Excellence" hadn't disappeared down the Black Hole.
Still, there are plenty of weaknesses, particularly the defense's inability to stop the run; mediocre special teams coverages despite an excellent punter and placekicker; weak pass protection; and below average receivers. Oakland needs big production from CB Nnamdi Asomugha, DL Richard Seymour, TE Zach Miller, RBs Michael Bush and Darren McFadden, and Campbell.
So maybe this isn't the year.
It seems so long ago that the Broncos were 6-0, but it was only last October, when new coach Josh McDaniels got them off winging. Ever since, it's been a spiral in which they fell to 8-8, didn't make the playoffs, and now appear destined to keep plummeting in 2010.
All-Pro Elvis Dumervil, the league's top sackmaster, signed a new contract, then tore his pectoral muscle and might miss the season. He simply is Denver's most important player, leaving the pass rush and entire defense in flux, relying on several newcomers (LB Akin Ayodele, DLs Justin Bannan, Jarvis Green and Jamal Williams). At least CB Champ Bailey and S Brian Dawkins still are on hand.
Brandon Marshall is not. The cinch for 100 receptions a year now is a Dolphins wideout, placing an extra burden on WR Eddie Royal and RB Knowshon Moreno to boost the offense. The most interesting story line in Denver figures to be how Tim Tebow is used.
Jerry's 'Boys have but one mission this season: to represent the conference in next February's Super Bowl in the owner's Arlington palace. Jerry Jones fully expects the Cowboys to be the first team in a Super Bowl in its home stadium. It could happen.
Dallas is loaded in the backfield with QB Tony Romo and RBs Marion Barber, Felix Jones and Tashard Choice. Jason Witten is among the league's best tight ends. If Doug Free can handle being the full-time left tackle, the line should be solid, although it's struggled in the preseason. Rookie Dez Bryant and the breakout player of last season, Miles Austin, give the receiving corps plenty of buzz, but Bryant missed all but three games of his final year at Oklahoma State while suspended, and got hurt in training camp.
DeMarcus Ware, Jay Ratliff and Anthony Spencer all are defensive playmakers. Only a potentially leaky secondary could hold back the D, which was 20th against the pass in 2009.
Buried in the rubble of a late-season collapse to 8-8, during which the Giants virtually quit in final losses to Carolina and Minnesota, was a 5-0 start when most everybody was healthy.
The issues for New York as it moves into its new stadium center on a defense that was a sieve down the stretch. The Giants' scheme relies on a hefty pass rush, so Justin Tuck, Osi Umenyiora and Mathias Kiwanuka need to be in the lineup and in form. The rest of the defense is suspect, leaving lots of work for new coordinator Perry Fewell.
Eli Manning has lots of targets after a remake of the receiving unit and the quick development of Steve Smith, Hakeem Nicks, Mario Manningham and TE Kevin Boss. But the Giants want to be a running team, which means a veteran (some say aging) offensive line must clear space for RBs Brandon Jacobs and Ahmad Bradshaw.
Some Philadelphians choked on their cheese steaks when Donovan McNabb was traded within the division in April (to Washington). Others raised a toast to the Eagles for moving on and moving up Kevin Kolb.
If Kolb succeeds at quarterback — and he has the tools to do so, particularly in receivers DeSean Jackson and Jeremy Maclin, TE Brent Celek, and RB LeSean McCoy (but no Brian Westbrook) — the Eagles will push the Giants for second place. If he doesn't, they could be keeping company further down the standings with Washington. And McNabb.
A secondary that once was Philly's crown jewel has become so questionable that rookie Nate Allen is being counted on to boost it back to prominence. The Eagles also need continued production up front by Trent Cole and are counting heavily on rookie first-round pick Brandon Graham to improve the pass rush.
Is everybody happy in Redskins Land? Well, Albert Haynesworth has said some nice things about the 3-4 defense he once abhorred — if not about new head coach Mike Shanahan, who shifted Haynesworth to nose tackle. And Donovan McNabb is the accomplished veteran quarterback the team has lacked for years.
Indeed, there is so much new, and possibly improved, about these Redskins, who added a bunch of free agents in the hope they can score more points and become competitive again. At running back alone, holdover Clinton Portis has keeping him company. But the pass-catching situation is tenuous.
Things look brighter on defense, especially if Haynesworth isn't brooding. Washington ranked 10th a year ago, and newcomers CB Phillip Buchanon, LB Chris Draft, DE Vonnie Holliday and DT Maake Kemoeatu should upgrade the unit that is led by MLB London Fletcher, and has a budding star in Brian Orakpo.
NFC NORTH
Green Bay Packers
It took Green Bay half a season to truly adapt to the 3-4 alignment of defensive coordinator Dom Capers. Then the Packers were dynamic — at least until Kurt Warner and the Cardinals tore them apart in the playoffs.
That D should be even tougher in 2010, anchored by a rapidly rising group of linebackers (A.J. Hawk, Desmond Bishop, Nick Barnett and Clay Matthews). Aaron Kampman left for Jacksonville, but he didn't fit last season anyway. The main question marks will be in the secondary, which was ravaged by injuries last year, and every aspect of special teams.
Still, the Packers were 11-5, mainly because they scored 461 points and Aaron Rodgers further proved he can be an elite quarterback, similar to that unretiring type who preceded him in Green Bay. The Pack must solidify their shaky offensive line, behind which Rodgers was a standout despite Green Bay yielding 51 sacks. Rodgers' receivers are first-rate, and watch for tight end Jermichael Finley to break out.
Let's see, can we get through a Vikings capsule without mentioning retirement? Or unretirement? Of course not.
When Brett Favre returned to purple, the Vikings became dangerous contenders. They have all the makings with a huge offensive line, although it tends to wear down; superb running back Adrian Peterson; excellent tight end Visanthe Shiancoe; dynamic receivers Bernard Berrian and all-around threat Percy Harvin. But the offensive rookie of the year again has been plagued by migraines, and top wideout Sidney Rice (hip) is out at least six games.
Minnesota had 48 sacks last year, sparked by end Jared Allen's 14 1/2 and 8 1/2 from Ray Edwards. The Williams Wall (Kevin and Pat) at tackle remains formidable, but the pass D needs upgrading. This division should come down to the head-to-head meetings with the Packers, and a wild-card slot figures to go to the runner-up.
Acquiring QB Jay Cutler was supposed to boost Chicago's offense to elite status. Instead, with Cutler forcing the ball and a weak rushing game, the Bears ranked just 23rd in yards gained. They also made 34 turnovers, 27 of them interceptions.
Stripped of high draft choices after the Cutler deal, the Bears have needed to rebuild from within or through trades and free agency. Easily their biggest move was grabbing the highest profile free agent, DE Julius Peppers, for six years and potentially $91.5 million. Maybe he can spark a revival of the Monsters of the Midway after Chicago was a mere 17th on defense in 2010. Getting back MLB Brian Urlacher could be even more significant.
Finding a running game is critical. Matt Forte struggled in his second year, so Chester Taylor was signed as a free agent. His versatility should help, but maturity by Cutler is essential, as well as blending with coordinator Mike Martz.
A two-game improvement by the Lions from 2008 to 2009 merely meant they went from no victories to two. They still surrendered 494 points, the most in the NFL by 58, even though their new head coach, Jim Schwartz, has been a defensive wizard as an assistant.
The talent base in Motor City is improving, but don't expect the Lions to speed their way up the standings. They might move the ball decently as second-year QB Matthew Stafford develops, helped by star WR Calvin Johnson and free agent signee Nate Burleson. Rookie Jahvid Best could be exciting running the ball along with holdover Kevin Smith, but the line is mediocre.
Wisely, Schwartz and GM Martin Mayhew brought in strong leaders in DE Kyle Vanden Bosch and tackle Jon Jansen. And No. 2 overall pick Ndamukong Suh was the best talent in the draft.
NFC SOUTH
New Orleans Saints
Coming off a heavenly season, the Saints again will be the NFL's most dangerous team with the ball. Drew Brees throwing to Marques Colston, Devery Henderson, Robert Meachem, Jeremy Shockey, Lance Moore and Reggie Bush makes fans of big-play attacks salivate. Not to mention fantasy footballers. As long as the line stays steady and RB Pierre Thomas is healthy, the 500-point mark is reachable again.
Defensive leader Scott Fujita left the linebacking corps for Cleveland, while DE Charles Grant was released. But key safety Darren Sharper, an All-Pro safety, was re-signed — he'll miss six games with a left knee injury — and LB Jon Vilma, DE Will Smith and CB Tracy Porter are around to keep the Saints respectable on D.
Coach Sean Payton has warned his players about a Super Bowl hangover. If the Saints avoid it — and they certainly have all the elements to do so — the only hangovers will be from the partying on Bourbon Street after a steady stream of victories this season.
For the first time since they entered the league in 1966, the Falcons have had consecutive winning records. The caveat, of course, is they didn't get to the playoffs with their 9-7 mark last season.
They should do better this time, considering how many injuries hit in 2009. And the Falcons will be formidable because of their offense, which has most of the key parts in QB Matt Ryan, RB Michael Turner, TE Tony Gonzalez, WR Roddy White and a pretty good line that yielded only 27 sacks.
Adding cornerback Dunta Robinson should bolster a problematic secondary. LB Curtis Lofton could be a playmaker, and the Falcons desperately need one on defense.
John Fox has reached the rarified atmosphere no NFL coach seeks: the final year of his contract. It's difficult enough reaching players when you have long-term security. Try it when you are a lame duck.
Fox also is without DE Julius Peppers, now in Chicago, and longtime QB Jake Delhomme, now in Cleveland, as he makes a final stand in Charlotte. Key linebacker Thomas Davis is likely sidelined for the season, and there are concerns about keeping healthy such important performers as WR Steve Smith, RBs DeAngelo Williams and Jonathan Stewart, and LB Jon Beason.
Both Stewart and Williams ran for more than 1,100 yards in 2009 and Fox needs similar numbers to get his team near last year's 8-8 record.
At least Raheem Morris won't be firing both of his coordinators in his second season at the helm. Unless, that is, he cans himself — Morris is coordinating the defense for Tampa Bay, and we're not talking about a body-rocking unit anymore.
Tampa allowed 400 points under the league's youngest coach, then drafted defensive players in the first three rounds: Oklahoma tackle Gerald McCoy, taken third overall; UCLA tackle Brian Price in the second round; and Vanderbilt cornerback Myron Lewis in the third. All three could find time as starters.
The offense is shaky, even though there are promising players on the line. Second-year QB Josh Freeman could have a long year because the skill positions are so questionable. The Bucs are pretty deep at running back, though, and Carnell Williams has a shot at reviving the old Cadillac after injuries slowed him.
NFC WEST
San Francisco 49ers
Don't look for a return to the halcyon days of Montana, Lott, Rice, Young and Walsh. If these Niners have any Hall of Fame talent, it has yet to develop, with the possible exception of All-Pro linebacker Patrick Willis.
Mike Singletary's defense has some solid players surrounding Willis, especially Justin Smith at end and tackle Aubrayo Franklin. Only Dallas allowed fewer points in the NFC last year.
The offense is in the hands of Alex Smith, who has shown more Steve Bono than Steve Young thus far. But he can finally be comfortable as an entrenched starter, and in Frank Gore he has a workhorse running back. Wideouts Michael Crabtree and Ted Ginn Jr. add some spark, if not consistency, and TE Vernon Davis is a threat. If Brian Westbrook is over his series of concussions, he's a solid addition to the attack.
Although they should push the 49ers right to the limit — they finish the season at San Francisco — the Cardinals lost too much to not take a step backward.
Kurt Warner's retirement and Matt Leinart's flop puts the quarterbacking in Derek Anderson's hands, with two rookies behind him. At least he has Larry Fitzgerald to throw to, but he won't have Anquan Boldin, who's in Baltimore now. The running game needs to come through, particularly Beanie Wells.
The defense, which was scorched in the playoffs, saw LB Karlos Dansby go to Miami. Another critical piece no longer in the desert is DB Antrel Rolle. Pro Bowlers Dominique Rodgers-Cromartie at cornerback and DT Darnell Dockett are the standouts.
If nothing else, the Seahawks will be enthusiastic under Pete Carroll, who returns to the NFL coaching ranks for the first time in a decade. Unlike at Southern Cal, Carroll won't be operating with a roster four-deep in talent.
Instead, Carroll has a ton of uncertainty, with more than 50 percent of the roster changing since the end of last season under Jim Mora. The biggest questions are on the offensive and defensive lines, the secondary, and at receiver after the release of T.J. Houshmandzadeh.
Seattle does have some attention-getters in linebackers Aaron Curry and Lofa Tatupu, RB-KR Leon Washington, and, if healthy, QB Matt Hasselbeck. He missed big portions of the last two seasons and the Seahawks were also-rans.
Coming off a one-win season, a handful of victories would be satisfactory for the Rams. They aren't likely to get there with a rookie quarterback, first overall pick Sam Bradford, and a mess of a roster.
Coach Steve Spagnuolo might not have a set lineup for weeks. He has the makings of a foundation on defense with LB James Laurinaitis and DE Chris Long, and on offense with OTs Jason Smith and Rodger Saffold.
RB Steven Jackson gives the Rams one of their few prime-time players, but you won't see them in any national TV games this year. You might see them leading off the draft again next April.
Filed under:
Entertainment
Tags:
Arts And Entertainment
,
Athlete Health
,
Athlete Injuries
,
Athlete Retirement
,
Baltimore
,
Buffalo
,
Celebrity
,
Chicago
,
Cincinnati
,
Events
,
Florida
,
Houshmandzadeh
,
Illinois
,
Indiana
,
Indianapolis
,
Jacksonville
,
Kansas
,
Kansas City
,
Louisiana
,
Maryland
,
Miami
,
Minnesota
,
Missouri
,
New Orleans
,
New York
,
Nfl
,
Nfl Super Bowl
,
North America
,
Ohio
,
Oklahoma
,
Professional Football
,
Seattle
,
Sports
,
Sports Business
,
Sports Transactions
,
Tampa
,
Tennessee
,
United States
,
Washington
,
Will Smith