Alec Baldwin Will Host PETA Awards
By SAMPURN
Friday, September 3, 2010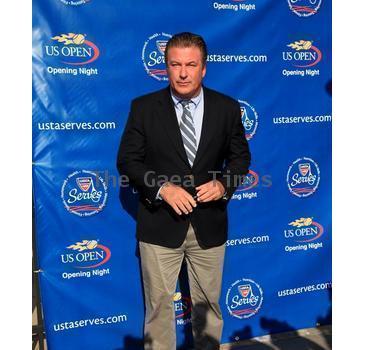 September 3, 2010 (Sampurn Wire): People for the Ethical Treatment of Animals are very selective about the celebrities they choose to host their award ceremonies. Only the celebrities with perfect records get invited to the PETA events. anyone with a single animal abuse charge or a picture wearing animal fur is officially banned from the show. recent reports suggest that Alec Baldwin will host the 30th Anniversary awards ceremony for PETA on September 10.
The famous 30 Rock star has been a champion for the cause for quite some time. Baldwin even joined the group to promote the film 'Binders' in 2008 that depicted the harmful effects of horse drawn carriages. Alec Baldwin is sympathetic towards animals and does his best to support PETA in its movement from time to time.
Baldwin is excited about hosting PETA's upcoming 30th Anniversary Gala and Humanitarian Awards in Los Angeles. Speaking on the event Alec Baldwin said that PETA has turned itself into a cultural movement that forced the society to re-examine its relationship with animals. The actor also said that thanks to PETA no one looks at fur, meat, circuses or animal testing in the same way as they did 30 years back. PETA has contributed a lot to the society and by being ethical towards animals; we are in effect connecting to our inner humanity.
– Sampurn Wire