GOD FATHER TRIOLOGY
By SAMPURN
Thursday, August 26, 2010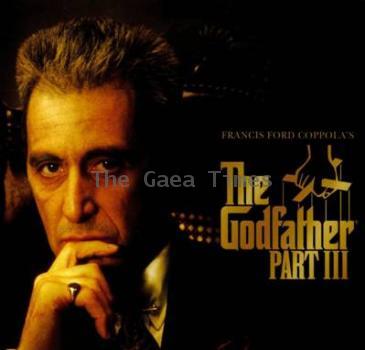 August 26, 2010 (Sampurn Wire): 'The Godfather III' – Telecast Saturday, 28th August at 9:00 PM on Zee Studio - God Father Trilogy on Zee Studio after making waves, will showcase the last movie 'The Godfather III' on Saturday, 28th August at 9:00 PM only on Zee Studio.
In the final installment of the Godfather Trilogy, an aging Don Michael Corleone seeks to legitimize his crime family's interests and remove himself from the violent underworld but is kept back by the ambitions of the young. While he attempts to link the Corleone's finances with the Vatican, Michael must deal with the machinations of a hungrier gangster seeking to upset the existing Mafioso order and a young protoge's love affair with his daughter.
'The Godfather Part III' is a 1990 American gangster film written by Mario Puzo and Francis Ford Coppola, who also directed. It completes the story of Michael Corleone, a Mafia kingpin who tries to legitimize his criminal empire. The movie also weaves into its plot a fictionalized account of real life events - the 1978 death of Pope John Paul I and the Papal banking scandal of 1981 – 1982 and links them with each other and with the affairs of Michael Corleone. The film stars Al Pacino, Diane Keaton, Talia Shire and Andy García and also features Eli Wallach, Joe Mantegna, George Hamilton, Bridget Fonda and Sofia Coppola. Coppola and Puzo originally wanted the title to be 'The Death of Michael Corleone'. However, Paramount Pictures would not accept that title. Coppola states that 'The Godfather' series is in fact two films, and Part III is the epilogue. Part III has received mixed reviews and receptions, but nevertheless grossed $136,766,062 and was nominated for seven Academy Awards, Another 3 wins and 10 nominations.
– Sampurn Wire