Miss Mexico is crowned Miss Universe 2010
By ANI
Tuesday, August 24, 2010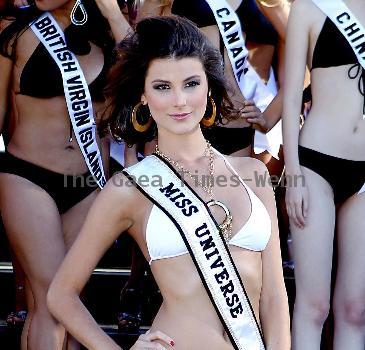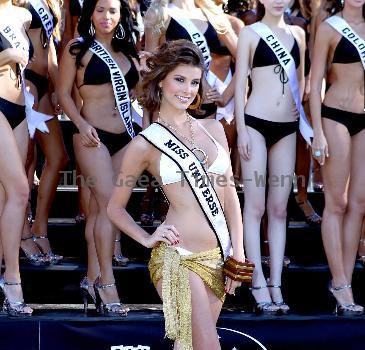 Las Vegas (Nevada, US0, - Jimena Navarrete, a 22-year-old brunette from Mexico, was crowned Miss Universe at the contest in Las Vegas on Monday.
The first runner-up was Miss Jamaica, Yendi Phillipps, while Miss Australia, Jesinta Campbell, was the second runner-up.
Navarrete, a nature enthusiast from Guadalajara, defeated favorites from Ireland, the Philippines and Venezuela to become the 59th winner of the crown that was broadcast live around the world.
She received the crown from reigning Miss Universe Stefania Fernandez, Venezuela's second winner in as many years.
In a major shock, this year's Miss Venezuela failed to make it past the first cut, when the 83 contestants were whittled down to 15. Miss USA, another favored contender, was also eliminated at the outset.
Miss Universe is an annual international beauty contest run by the Miss Universe Organization.
The pageant is one of the most publicized beauty contests in the world with 600 million viewers.
The contest was founded in 1952 by California clothing company Pacific Mills. The pageant became part of Kayser-Roth and then Gulf and Western Industries, before being acquired by Donald Trump in 1996.
In 1998, Miss Universe changed its name from Miss Universe, Inc. to Miss Universe Organization and the headquarters moved from Long Beach, Los Angeles to New York City that year.
Donald Trump brought in a new team of professionals to the contest headed by its new CEO, Molly Miles, and president Maureen Reidy.
Miles coined the slogan "Redefined for Today" for promotion of the pageants. That year, the new Miss Universe logo was born: The Woman with the Stars, which is still used today. (ANI)