Ringo Starr : The Drummer with a Twist
By Turjo, Gaea News Network
Saturday, August 14, 2010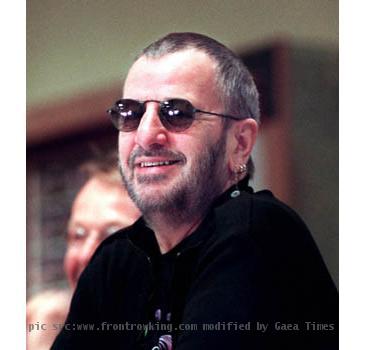 more images
LONDON (GaeaTimes.com) — Are you searching for Ringo Starr? Then you have come to the right spot. Let me give you a short biography of this legendary musician.
Richard Starkey aka Ringo Starr, is well known as the drummer of the legendary English band- The Beatles. He replaced the earlier drummer Pete Best in 1962 and continued his journey with the band till 1970, the year on which Beatles officially broke up.
Ringo was not only the drummer, but also a lead-singer and songwriter of the Beatles. He sang the songs like "With a Little Help from My Friends", "Yellow Submarine", and the Beatles version of "Act Naturally". He wrote the lyrics of several Beatles song like "Don't Pass Me By", "What Goes On" and "Octopus's Garden".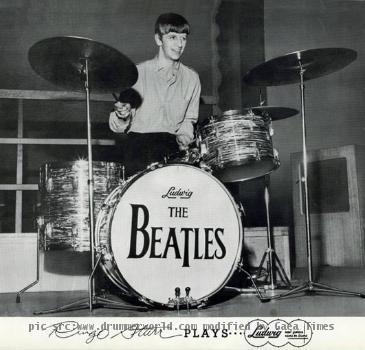 more images
Ringo is one of the most creative drummer of his age. He used to describe himself as "your basic offbeat drummer with funny fills". He was technically a Left handed person playing a Right handed drum kit. Drummer Steve Smith said that Starr's popularity "brought forth a new paradigm" where "we started to see the drummer as an equal participant in the compositional aspect". He also added that Starr "composed unique, stylistic drum parts for The Beatles songs".
Ringo is the most documented and critically acclaimed Beatles-actor, playing a central role in several Beatles films. He appeared in numerous other movies, both during and after his career with The Beatles. After The Beatles broke up in 1970, Starr achieved solo musical success with several singles and albums. He even recorded with each of his fellow ex-Beatles, as they too developed their post-Beatles musical careers. He currently tours with the All-Starr Band, making stops in cities like New York and Boston.
So, how did you like this piece of information about Ringo? Are you a fan of his ? Please let us know what do you think about this legendary drummer. We like to take this opportunity to wish Ringo all the very best for his future!
Filed under:
Art and Culture
,
Celebrity Facts
,
Featured Article
,
Hollywood
,
Music
,
Performing Arts
Tags:
All-Starr Band
,
Richard Starkey
,
Ringo starr
,
Steve Smith
,
The Beatles
,
UK