John Lennon's Birthday
By Tias, Gaea News Network
Friday, October 8, 2010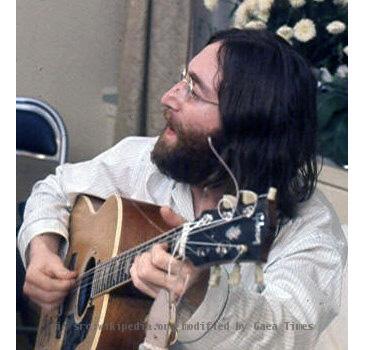 more images
LOS ANGELES (GaeaTimes.com) With the world getting ready to celebrate the birthday of one of the most influential figures in music on October 9, people all over have been scrambling the web for the latest on John Lennon. Considered one of the greatest musicians of all time, John Lennon's birthday brings with it nostalgia for some and sadness for most. The singer would have turned 70 today of not shot down by a fan 30 years ago.
Yoko Ono, the widow of John Lennon, will pay tribute to the legendary Beatles singer by being a part of the 'Gimme Some Truth' campaign. She has recently released three compilations of the solos by the legendary artist and will be a part of the celebrations that take place at the Rock and Roll Hall of Fame in Cleveland. A Peace monument will also be unveiled on the day of his birthday in Liverpool by Cynthia and Julia Lennon. Fans will also gather for a birthday vigil at the Hollywood Walk of Fame near John Lennon's star.
Google, has also joined in the celebrations with a tribute to the legend on its homepage. The doodle for the day is a rough abstract sketch of the letters of Google. The 'oo' of Google, however, resemble the signature John Lennon glasses. There is also a red play button on the right side of the doodle which, when clicked, plays his all time hit 'Imagine'. Yoko Ono said in a recent interview that the purpose of the new compilations was to allow a whole new generation of listeners to experience the music and the legend of John Lennon.