Damas Jewellery Launches Svelte Sirius Watch Collection
By SAMPURN
Saturday, July 24, 2010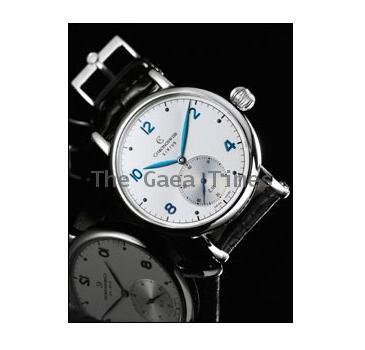 July 24, 2010 (Sampurn Wire): An international integrated jewellery and watch retailer Damas based in Middle East has launched Svelte Sirius watch collection by Chronoswiss. The group has around 450 stores in about 18 countries.
The star Sirius, which outshines all the other stars in the night sky, is the inspiration behind the name of this collection.
Ajay Pandey, the GM Category and Marketing Head of Damas said, "It's a wonderful watch by Chronoswiss. A historical manually wound movement from the 1950s is the base of this watch collection, which is available only from Chronoswiss".
It is a combination of clever technical details and timeless aesthetics, which offers the Sirius maximum sparkle. It comes in an elegant and svelte case. The collection has serially outfitted sapphire crystal case back, which was used for by Gerd-Rudiger on wristwatches.
The dial has a classic, harmonious, and simultaneously modern look, which has been designed in a fully new and subtle way. The brand has kept proper attention to detail like the hand-finished hands in a stylized leaf shape.
The style conscious buyers can choose from the casual stainless steel or precious red gold and the choice of dial is solid sterling silver painted either in black or white.
– Sampurn Wire