The Return Of Simon In M:I 4
By SAMPURN
Tuesday, July 20, 2010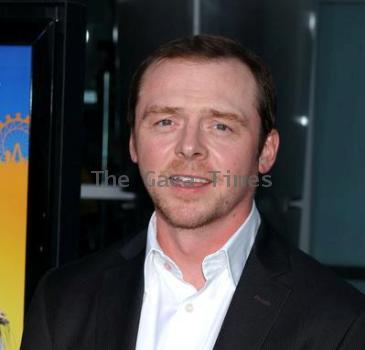 July 20, 2010 (Sampurn Wire): The forthcoming film Mission: Impossible 4 would be starring Simon Pegg, amongst others. He has acted in several films like Shaun of the Dead and Star Trek, would be seen essaying the role of technical freak Benji Dunn in this Paramount action film franchise. The fourth installment of the series that involves spies, gadgets, and breathtaking action sequences, hasn't started yet. However, director Brad Bird is allegedly getting actors ready for the movie.
Bird, as we both know, is the recipient of the Oscar twice, for movies like Ratatouille and The Incredibles, is taking full creative control of the series from J.J. Abrams. Abrams was the one who earlier had directed the third edition of the Mission Impossible series.
Abrams is still occupied with the project, but he has just developed the storyline for the sequel with the help of Josh Applebaum and Andre Nemec, the 'Alias' screenwriters.
For long, The Mission: Impossible series has constantly featured Hollywood hunk Tom Cruise. However his underperformance in the flick Knight And Day has motivated rumors that he'll be 'pushed' back to play the supporting role of a 'mentor' for a new hero.
The Mission: Impossible 4 movie shoot is planned to begin in the month of September and should be released in the month of December in 2011.
– Sampurn Wire