Former Miss Universe hopeful taking up career in boxing
By ANI
Friday, June 4, 2010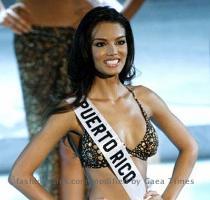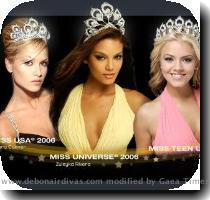 MELBOURNE - Former Miss Universe hopeful and Water Ski world champion Lauryn Eagle has revealed that she would like to take up professional boxing.
Eagle, 22, a beauty pageant regular, also revealed that her mother has no idea about her plans, and that if she did, she would definitely be disowned.
"She is going to be in shock. She doesn't know a thing," News.com.au quoted the model/athlete as telling the Daily Telegraph during a break in training at her gym in Sydney's Sutherland shire.
"I would like to have a fight and I am sussing it out now.
"I know some might be critical because I am a girl but I can't really let what other people think get to me. It's something I want to do. I just love it," she said.
Eagle hasn't given up on another crack at Miss Universe either, a competition she withdrew from this year after a run-in with the law.
"The Miss Universe thing was just bad timing. But it is something I can do later on," she said.
"Right now I am focused on my boxing training and my skiing," she stated.
Her trainer Losh Matthews said: "You bet."
"She is a young girl who has been through a lot but I have never seen anyone more committed or dedicated in my life," he added. (ANI)