Movie Review - Clash of the Titans (2010)
By SAMPURN
Friday, April 2, 2010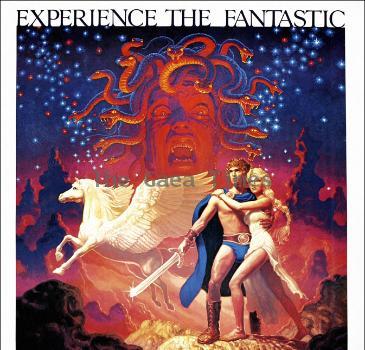 April 2, 2010 (Sampurn Wire):Clash of the Titans (2D and 3D)-Popcorn entertainment
Rating: 3 out of 5*
Starring: Sam Worthington, Ralph Fiennes, Liam Neeson, Alexa Davalos and Gemma Arterton
Director: Louis Leterrier
The plot of this movie begins in ancient Greek times, the ultimate struggle for power pits men against kings and kings against the gods. But the war between the gods themselves could destroy the world. Born of a god but raised as a man, Perseus (Sam Worthington) is helpless to save his family from Hades (Ralph Fiennes), vengeful god of the underworld. With nothing left to lose, Perseus volunteers to lead a dangerous mission to defeat Hades before he can seize power from Zeus (Liam Neeson) and unleash hell on earth. Leading a daring band of warriors, Perseus sets off on a perilous journey deep into forbidden worlds. Battling unholy demons and fearsome beasts, he will only survive if he can accept his power as a god, defy his fate and create his own destiny.
First things first, a remake of the 1981 original by the same name is much better than the original version. But as a 3-D version, it's a non-event, the film having been shot normally and twiddled in post to ride the Avatar wave. It's effective in a few bits (you can almost smell the Kraken's breath), but if you take the glasses off it doesn't make a lot of difference most of the time.
Two things stand-out. The first is Fiennes's hugely fun turn as a hunchbacked, raspy-voiced, bitter, twisted Hades who turns up in a fireball and a smoking cloak to wreak a spot of havoc, instill terror, make dire pronouncements and such. The on-screen reunion of Neeson and Fiennes echoes their Schindler's List dynamic, Zeus being all handsome and kind of noble, and Hades all full-tilt nutso. Also good is fragrant Gemma Arterton's demi-goddess Io being attached to the travelling band of warriors since she serves as a quite useful Voice of Exposition, explaining all sorts of otherwise baffling stuff. Sam Worthington (Avatar, Terminator Salvation) sporting a buzz cut and looking more like a US Marine than a Greek seaman fits the part.
When Sam Worthington takes on a giant scorpion, the battle is impressive. The same cannot be said for the other mythological encounters. Many of Leterrier's monsters look as if they were created for a Wii gaming system and then viewed through a pair of mud-stained sunglasses. The make-believe creatures don't respond to gravity and clearly look superimposed.
This one is a full-throttle action-adventure, played unapologetically straight. Watch it for fun.
-Sampurn Wire