Hyundai swaps out Jeff Bridges voiceovers for Oscar ads to satisfy Academy rule on nominees
By Emily Fredrix, AP
Monday, March 1, 2010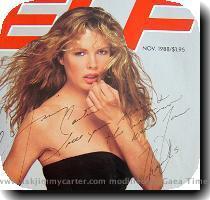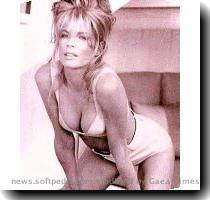 Hyundai replaces Jeff Bridges' voice during Oscars
NEW YORK — Having Jeff Bridges do a voiceover during the Oscars?
The Academy of Motion Picture Arts and Sciences does not abide.
Hyundai has pulled the actor's voice from its ads airing during Sunday night's broadcast because of a rule limiting the use of nominees in Oscars ads.
Bridges, nominated for the best actor award for his role in "Crazy Heart," has voiced ads for the Korean automaker since 2007.
Hyundai, the only auto company advertising during the Oscars for a second straight year, will air seven ads during the show and one beforehand. Most will feature the company's Sonata and Genesis sedans.
The stars replacing Bridges Sunday on the ABC broadcast will be Catherine Keener, Kim Basinger, David Duchovny, Richard Dreyfuss, Michael Madsen, Mandy Patinkin and Martin Sheen.
Hyundai spent two weeks testing new voiceovers after deciding it was too hard to separate its ads during the show to satisfy Academy rules.
Joel Ewanick, marketing vice president for Hyundai's American arm, said the new voices will bring variety.
But Ewanick added in a statement: "We'll be happy to return to our normal casting after the show."
Oscars night is the year's biggest for movies — and the second-biggest for advertisers after the Super Bowl.
A 30-second ad during the awards show typically sells for about $1.7 million, according to Kantar Media. By comparison, a 30-second slot during the Super Bowl costs about $3 million.
Hyundai's sales have risen the past year as it positioned its cars as economical during the recession and offered buyers insurance in case they lose their jobs after buying a new Hyundai.